A new route-map for tackling climate change has been published amid criticism from campaigners that it does not go far enough.
Climate Change Secretary Roseanna Cunningham acknowledged that the Government's final climate change plan would be "challenging" to achieve but insisted it was "ambitious and realistic".
The plan sets out how the Government intends to achieve a target of reducing emissions by 66% by 2032.
It includes the commitment for 50% of all of Scotland's energy needs to be delivered by renewables by 2030.
By 2032 transport emissions are to be cut by 37%, new petrol and diesel cars phased out and low emission zones introduced.
Other targets for that year include a 33% reduction in emissions from buildings and woodland to be increased from 18% to cover 21% of Scotland.
The plan also stipulates that 70% of all waste will be recycled by 2025.
Environmental campaigners said the plan had failed to tackle agricultural emissions and had taken a step backwards in some areas.
Tom Ballantine, chair of Stop Climate Chaos Scotland, said: "In areas such as reducing emissions from our homes the Government has significantly decreased ambition from its first draft.
"Particularly short-sighted is the failure to put in place any credible plan to help farmers to reduce their climate impacts, despite the fact that agriculture and land use now account for almost a quarter of our emissions.
"This climate plan is a missed opportunity to deliver a progressive, sustainable and successful economy for Scotland."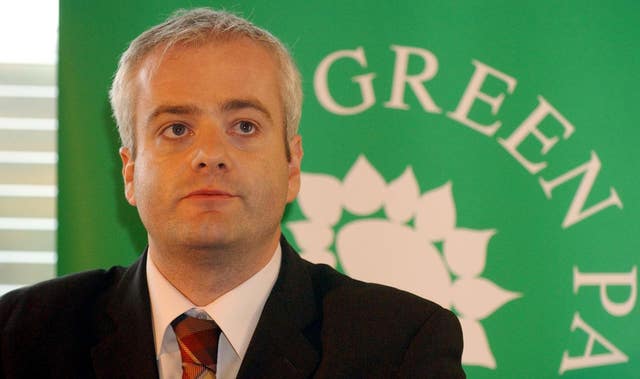 Green MSP Mark Ruskell said: "The published climate plan looks like ministers have used the promise of progress on electric vehicles to scale back plans to tackle fuel poverty, allow traffic to grow and avoid more ambition in agriculture.
"We need to see a resurgence in clean public transport that is genuinely run in the public interest."
But Ms Cunningham said the plan would build on Scotland's considerable success in reducing carbon emissions, "paving the way for further positive, transformational change in a wide range of areas" and delivering wider benefits.
She said: "For example, improving energy efficiency will help combat fuel poverty as well as reducing emissions.
"Record levels of investment in walking and cycling, as part of our Active Nation initiative, will make Scotland a healthier and safer country for everyone by cutting pollution.
"And our support for the switch to electric vehicles, and the charging infrastructure they require, will cut greenhouse gas emissions and improve air quality."
Ms Cunningham added: "We fully recognise that this plan will be challenging to achieve and the journey ahead will be far from straightforward.
"But we have a duty to provide leadership on this vital issue, while ensuring that Scotland seizes the valuable economic opportunities which the transition to a low carbon economy presents.
"Across the Scottish Government, we are working hard every day to do exactly that and in the coming months we will bring forward a new Climate Change Bill which will raise the bar higher still."