Leading female politicians are backing a campaign to create a more equal future for girls and young women in Scotland.
The Citizen Girl initiative, launched by Girlguiding Scotland and Women 50:50, aims to empower girls of all ages to explore why their voice matters.
First Minister Nicola Sturgeon, former Scottish Labour leader Kezia Dugdale and Scottish Conservative leader Ruth Davidson are backing the campaign which also aims to encourage more girls and young women to consider becoming political leaders.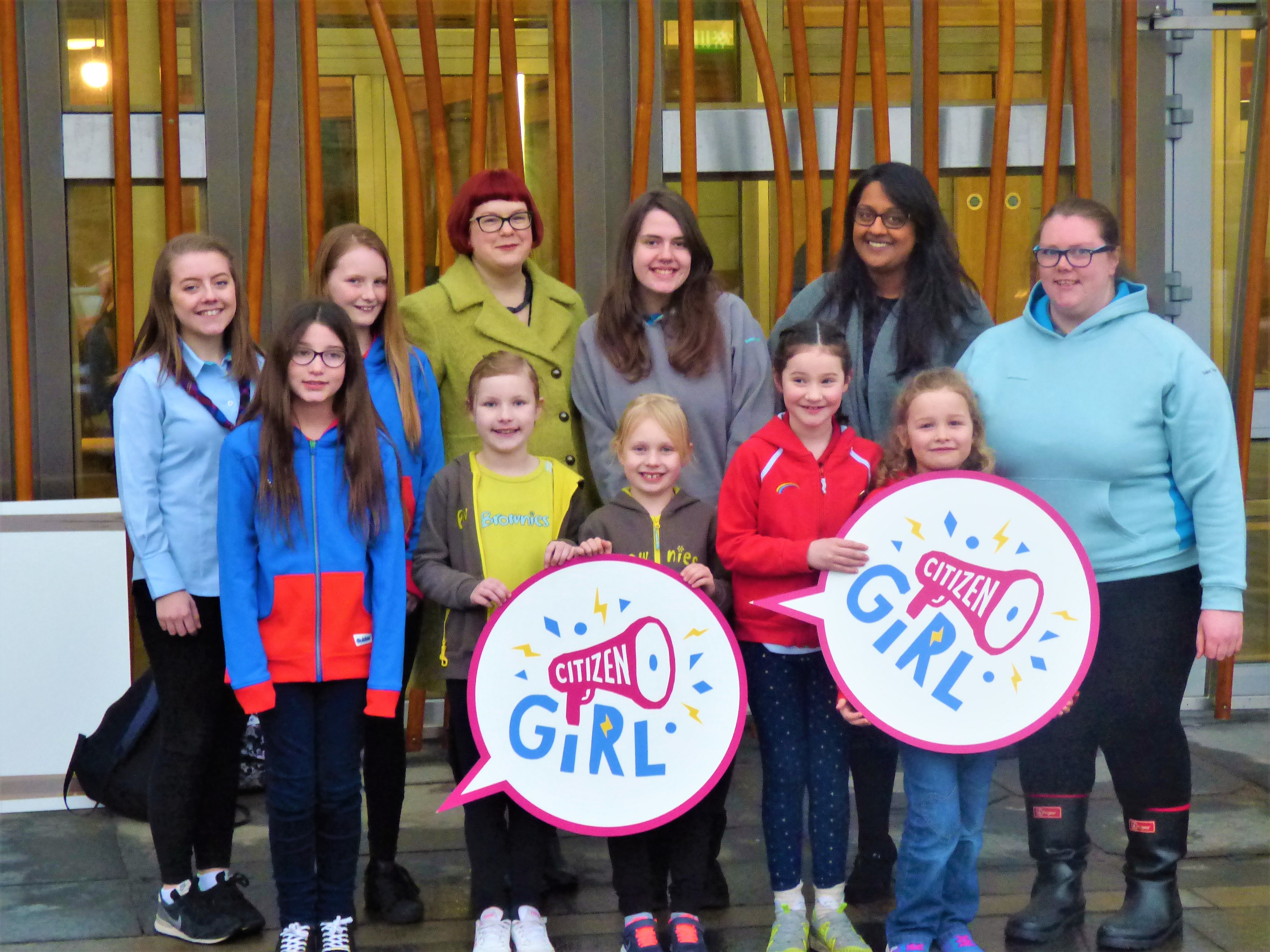 As part of Citizen Girl, Girlguiding Scotland is calling for political parties to commit to gender equality by putting forward 50% female candidates in local, Scottish and UK elections, and for politicians at all levels to consult with young people on all of the decisions that impact on their lives.
Ms Sturgeon said: "Citizen Girl is an initiative that I warmly welcome. It will create new opportunities for girls and young women to shine locally and nationally.
"The Scottish Government is committed to tackling gender inequality and celebrating the many and valued contributions of young women and girls in Scotland."
Girlguiding Scotland is also calling for businesses, public bodies and voluntary organisations in Scotland to commit to increasing female representation in management and creating opportunities for the next generation of girls to take the lead.
The campaign is part of the charity's celebrations to mark Scotland's Year of Young People and the 100th anniversary since the first women gained the right to vote in the UK.
Ms Davidson said: "I congratulate Girlguiding Scotland on the launch of Citizen Girl – every young woman should feel empowered to find her own voice and this campaign will help achieve that."
Girlguiding Scotland hopes its near 50,000 members aged five to 25 will take on the Citizen Girl challenge and explore themes of equality and representation through fun activities – from building their own edible parliament to holding their own Citizen Girl summit.
Hannah Brisbane, 21, Girlguiding Scotland's lead volunteer for voice, said: "By empowering girls to use their voice we are creating a more equal future that is long overdue. Every girl deserves the right to have their voice heard and this is what Citizen Girl is all about."