Train passengers faced hours of disruption after protesters on the tracks brought services to a complete halt at one of the country's busiest terminals.
A group of activists made their way from the concourse at Manchester Piccadilly on to the tracks at around 1pm on Sunday.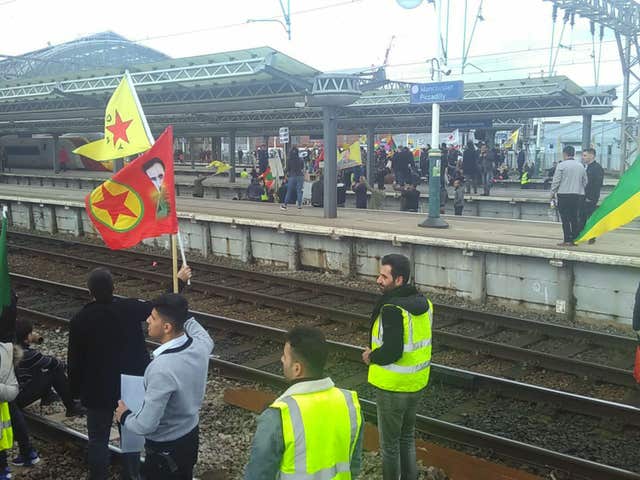 Superintendent Mark Cleland from British Transport Police said: "While we appreciate and respect the right to peaceful protest, when this compromises the safety of the public and the protesters themselves, any offenders will attract the full investigative resources of BTP.
"Those involved in this afternoon's incident will be subject to intense investigation with a view to arrest and prosecution.
"All protesters at Manchester Piccadilly have now been safely moved from the tracks and the station has reopened.
"We will continue to maintain a police presence at this station and at other stations across the rail network."
The action, which saw scores of flag-waving protesters make it on to the tracks, was thought to be in opposition to Turkey's war with Syrian Kurds.
A similar protest caused disruption at King's Cross station in London on Sunday afternoon.