Stories and rare documents revealing life serving aboard HMS Belfast are being shared to mark the 80th anniversary of the historic warship's launch.
And the first "certificate for wounds and hurts" issued on the warship has been revealed by the Imperial War Museums, which owns and runs the vessel as a museum moored near Tower Bridge on the Thames in London.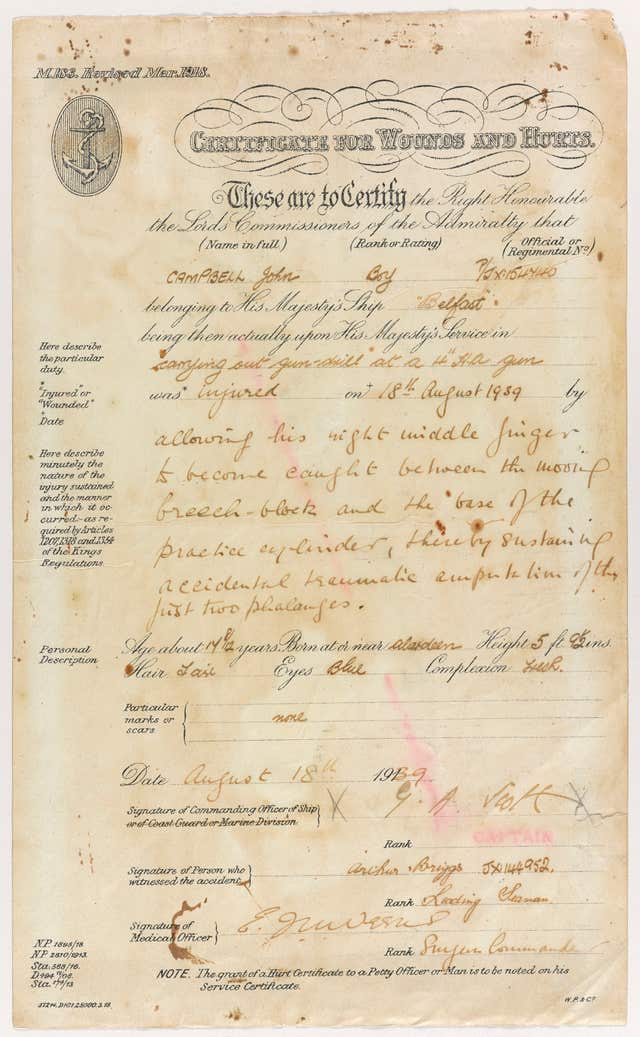 The insights are being shared ahead of the 80th anniversary weekend on March 17-18, when visitors to have a chance to meet surviving veterans from HMS Belfast, explore the ship and take part in free nautical-themed activities.
They will even be able to even enjoy a slice of nine-tiered cake, inspired by the ship and made by Sophie Faldo, the 2017 winner of the Great British Bake Off and a serving officer in the Army.
By 1971, the ship was on the verge of being scrapped, but the Belfast Trust stepped in to save it, docking it in London and opening it to the public. It was taken over by the IWM in 1978.
Mr Harrison described HMS Belfast as "a lovely ship, there's some ships that are warm, and that was, it was a lovely ship, it still is".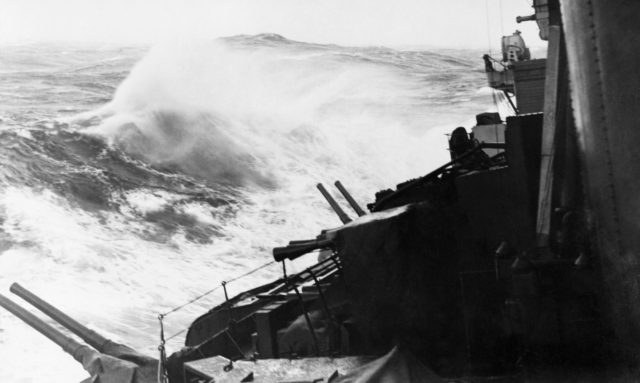 "I came to these big waves coming over, and I dashed to my turret, grabbed the turret door," he said.
"Another one came over, my legs went up with the water, and my hand was actually frozen onto the the turret handle, otherwise I'd have gone over the side with it.
"I had to massage my hand when the wave's gone to get my hand off it, open the turret door and get in.
"That was a scary moment."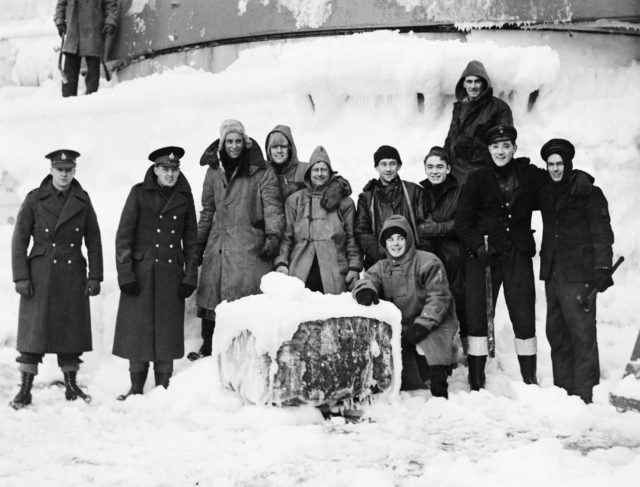 "The deck stopped bouncing, but it was very very still and very, very dark.
"I found my way out and up, as I opened the hatch, water came pouring in and I thought 'my God, we've sunk', but one of the fire hoses had been distorted with the explosion and had directed right down my poor old hatch," he said.
Ian Kikuchi, senior curator at the IWM said HMS Belfast was an "unique witness" to 20th century conflict.