Renowned physicist Professor Stephen Hawking has died at the age of 76 after a lifetime of struggle, controversy and stunning achievement.
The wheelchair-confined celebrity scientist passed away peacefully at his home in the early hours of Wednesday, his family said.
But news of his death exploded like a supernova in the world of cosmology – where, despite his disability, Prof Hawking had stood like a colossus.
The range of accolades spoke volumes about the way Prof Hawking managed to bridge the gap between dusty academia and popular culture during his life.
It mirrored the central pillar of his life's work – linking together the apparently irreconcilable laws of general relativity and quantum mechanics in his theories about black holes.
Prof Hawking's career looked like being cruelly cut short in 1964 while he was still studying for his PhD at Cambridge University. At the age of 22 he was diagnosed with a rare form of motor neurone disease and given just a few years to live.
His illness left him crumpled in a wheelchair and dependent on a computerised voice system for communication. Yet, defying all expectations, he went on to become a towering figure in the world of physics, a bestselling author, a father of three and a TV celebrity.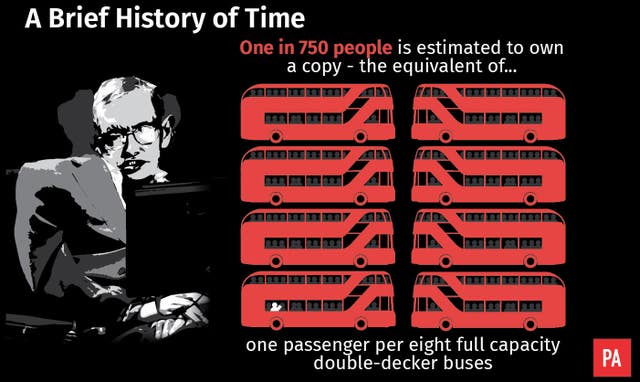 In a statement, his children Lucy, Robert and Tim said: "We are deeply saddened that our beloved father passed away today.
"He was a great scientist and an extraordinary man whose work and legacy will live on for many years.
"His courage and persistence with his brilliance and humour inspired people across the world.
"He once said, 'It would not be much of a universe if it wasn't home to the people you love'. We will miss him forever."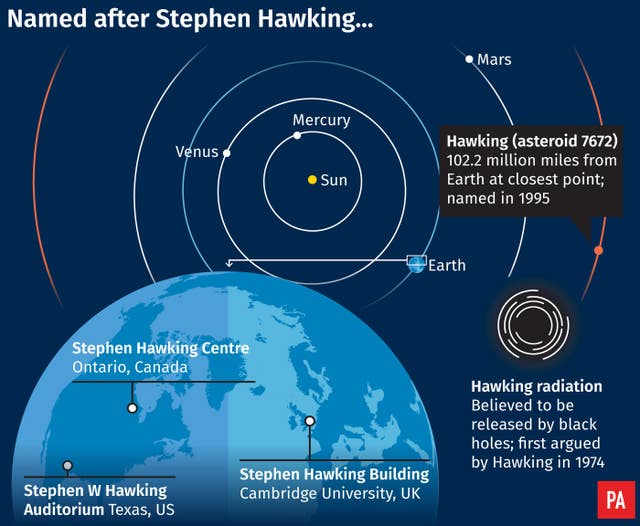 Prof Hawking arrived at the university in 1962 as a PhD student, and was eventually given the prestigious title of Lucasian Professor of Mathematics, a position once held by Sir Isaac Newton, in 1979.
Leading tributes from his fellow scientists was fellow Cambridge alumnus Astronomer Royal Lord Professor Martin Rees, who remembered the young Hawking as a "familiar figure navigating his wheelchair around the city's streets".
Lord Rees said: "His name will live in the annals of science; millions have had their cosmic horizons widened by his best-selling books, and even more, around the world, have been inspired by a unique example of achievement against all odds – a manifestation of amazing will power and determination."
The eldest of four children, Prof Hawking was born on January 8 1942 in Oxford, 300 years after the death of Italian astronomer Galileo Galilei.
His rise to fame and relationship with his first wife, Jane, was dramatised in the  2014 film, The Theory Of Everything, in which Eddie Redmayne put in an Oscar-winning performance as the physicist battling with a devastating illness.
Redmayne said in a statement: "We have lost a truly beautiful mind, an astonishing scientist and the funniest man I have ever had the pleasure to meet.
"My love and thoughts are with his extraordinary family."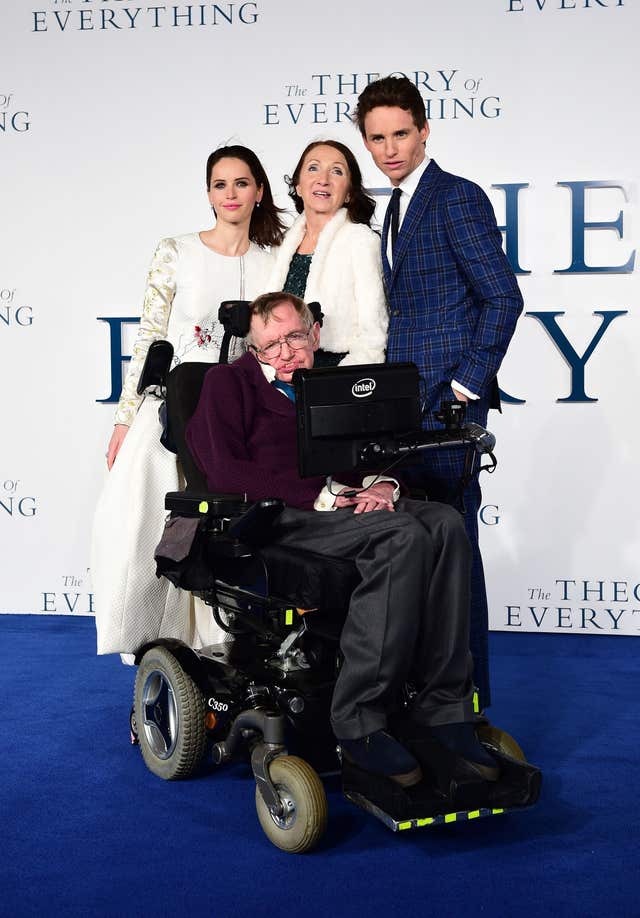 Prof Hawking was no stranger to controversy and seemed to relish it. At one Royal Society meeting, the still unknown scientist interrupted a lecture by the renowned astrophysicist Sir Fred Hoyle to inform him he had made a mistake. Later in his career, he ruffled academic feathers with bizarre statements about extraterrestrials, time travel, and the creation of humans through genetic engineering.
He was also a vocal champion of the NHS, and until his final months sparred with Health Secretary Jeremy Hunt.
However, his serious scientific work won universal respect and admiration.
Lord Rees said: "Stephen's 'eureka moment' revealed a profound and unexpected link between gravity and quantum theory. He predicted that black holes would not be completely black, but would radiate in a characteristic way."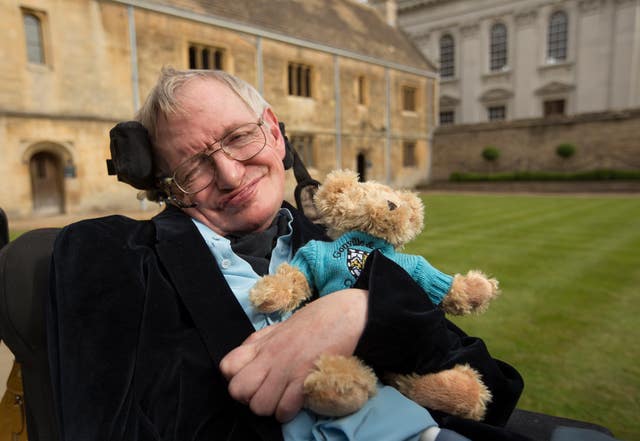 "Hawking Radiation" was a brilliant concept, but remains unproven by observation. For this reason the greatest scientific prize of all, the Nobel, eluded Prof Hawking up to the time of his death.
In 2016, Prof Hawking made an even more astounding claim to answer the thorny question of what happens to all the information that disappears into a black hole.
He suggested that even after a black hole has evaporated, the information it consumed during its life remains in a fuzzy "halo" – but not necessarily in the proper order.