The Taoiseach has moved to clarify a controversy about his intervention in a planning dispute involving US President Donald Trump's golf course in Ireland.
Leo Varadkar said he had been mistaken when he claimed he contacted a local council about a wind farm planning application that Mr Trump was opposed to.
Mr Varadkar said he had actually contacted tourism promotion agency Failte Ireland about Mr Trump's concerns about the impact the wind turbines would have on the view from his Doonbeg course in Co Clare.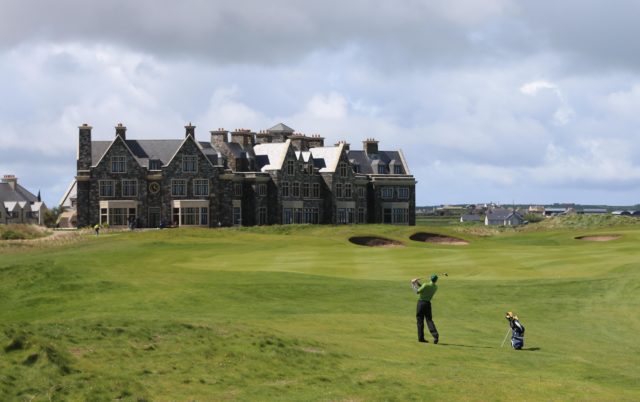 The Taoiseach made the initial claim about contacting Clare County Council – on the back of a call from Mr Trump – in an unscripted anecdote during a St Patrick's lunch in Washington on Thursday.
The story prompted an angry reaction from political opponents back in Ireland, who questioned whether his intervention in a planning decision was appropriate.
The planning application for the wind farm was ultimately turned down.
At an engagement in New York on Friday, the Taoiseach said he had not recollected the episode correctly.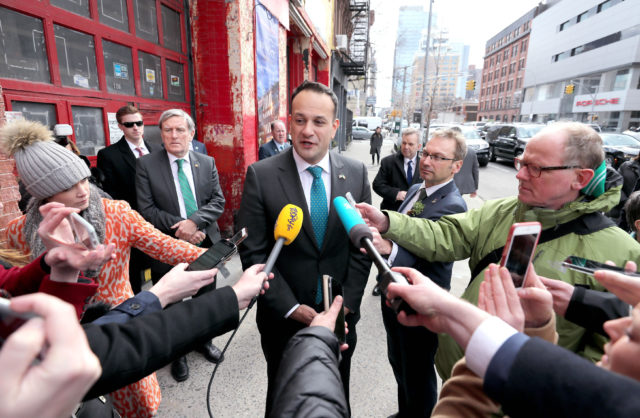 "The humorous part and the joke was, of course, that the president was giving me credit and praise for something that I didn't actually do.
"I didn't have a clear recollection of it at the time and I have gone back now and checked with my staff and checked the records.
"I didn't contact Clare County Council either verbally or in writing. I did, however, contact Failte, I did that by email to the CEO of Failte.
"Failte, as you know, is Ireland's tourism agency, it has a statutory remit to look at planning applications and to see if they could have a negative impact on tourism.
"They were aware of the development already and did make observations to the council. So, all entirely within procedure and all entirely above board. I'm happy to clarify that."
Mr Varadkar denied he had made a political gaffe and also rejected the suggestion he had been starstruck by the president.
"This is politics, I do have political opponents and there are people who will take any remark I make about anything and try to make a controversy out of it, and what I can say is I acted absolutely appropriately," he said.