Taoiseach Leo Varadkar has walked in New York's St Patrick's Day parade which up until recently had banned LGBT groups from marching.
Mr Varadkar said it was a real privilege to be able to march with his partner Matt Barrett in the parade.
"Only a few years ago people couldn't march under the rainbow banner, but that has all changed," Mr Varadkar said.
"Ireland has embraced diversity and inclusiveness, and certainly Irish America in New York embraces that too."
Up until recently, LGBT groups were not allowed to march in the annual New York parade on Fifth Avenue.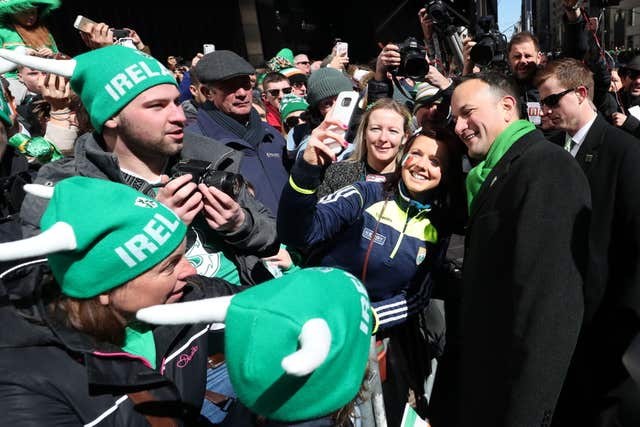 Mr Varadkar said being in NYC on St Patrick's Day had given him a sense of how strong the Irish community is in the city and how proud people are of their Irish connections.
Prior the parade, he had said that on a personal level it was a pleasure to be taking part with his partner.
"(It's) a sign of change and a sign of great diversity, not just in Ireland but among the great community here as well," the Taoiseach said.
St Patrick's Day is the fourth and final stop on the Taoiseach's week-long visit to the US to promote Ireland.