The senior Labour official at the centre of a bitter anti-Semitism row, has said she is stepping down from the party's ruling body.
Christine Shawcroft, a left wing supporter of Jeremy Corbyn said her presence on the national executive committee (NEC) had become a distraction and was resigning with immediate effect.
Ms Shawcroft had already quit as chairwoman of the party's disputes panel after it emerged she had opposed the suspension of a council candidate accused of Holocaust denial.
She had been under intense pressure to give up her seat on the NEC as well, with many MPs furious after she claimed in a Facebook posting that the row was being "stirred up to attack Jeremy, as we all know".
"It is clear that my continued membership of the NEC has become a distraction for the party and an excuse for endless intrusive media harassment of myself, my family and friends.
"I reaffirm my complete opposition to anti-Semitism and my abhorrence of Holocaust denial, and support all measures to tackle this within the party.
"And I pledge my full energy to securing for our country the Labour government under Jeremy Corbyn that it so desperately needs."
It is expected that under party rules her seat will now go to comedian Eddie Izzard – the next next most popular candidate at the last NEC election – although party sources said they would have to account of the gender balance of the committee.
Ms Shawcroft is understood to have spoken to Mr Corbyn who backed her decision to resign and thanked her for her service.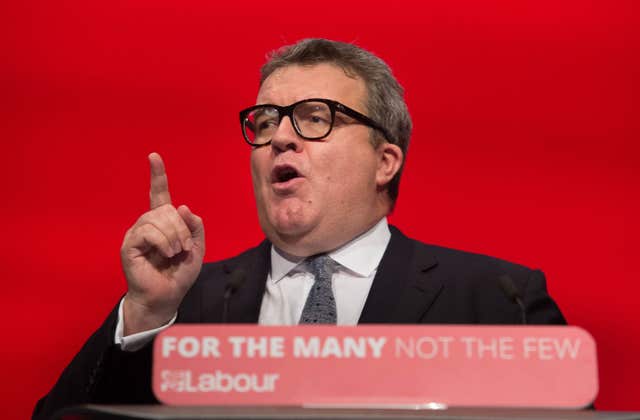 Earlier, deputy leader Tom Watson became the most senior figure to call for her to quit, describing her claim that the whole row over anti-Semitism in Labour was simply a way to get at Mr Corbyn as "disgusting".
Mr Watson predicted that Ken Livingstone – who remains suspended over comments suggesting Hitler supported Zionism in the 1930s – could now be permanently expelled from the party.
He called on the party's new general secretary Jennie Formby to ensure there was a swift resolution to the case of the former London mayor – a long-time ally of Mr Corbyn who was first suspended in 2016.
"He is subject to disciplinary procedures," he told the BBC Radio 4 today programme.
"Given what he has said I think it is highly likely he will (be expelled). He is entitled to due process on that. I just hope that the new general secretary will make sure that that inquiry is very quick."