A three-month-old baby boy may have been shaken and immersed in water by his parents – causing fatal injuries, a court has heard.
Ah'Kiell Walker was cold and soaking wet when paramedics arrived at his family home in Archdeacon Street in Gloucester on July 30 in 2016.
Medics were unable to record Ah'Kiell's temperature as it was so low and he died in hospital the following day.
A post-mortem examination found the baby had suffered a brain injury shortly before his death, as well as four broken ribs and a fractured shoulder in the weeks before it.
Ah'Kiell's parents Hannah Henry, 22, and Alistair Walker, 27, deny manslaughter, causing or allowing the death of a child and cruelty to a person aged under 16.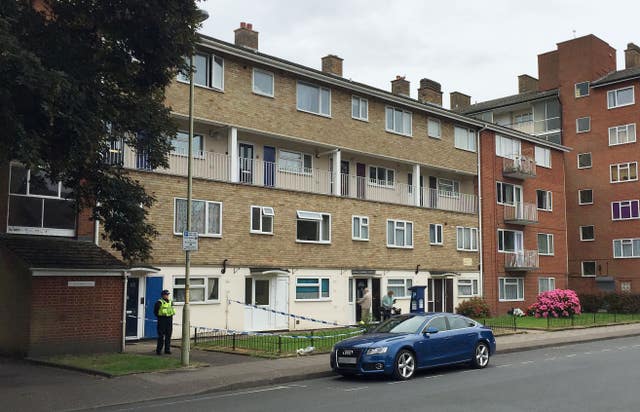 One search, on June 14, asked: "Can babies feel pain?", followed by "baby burst liver".
Andrew Langdon QC, prosecuting, said neither of Ah'Kiell's parents sought medical attention for the baby until Henry dialled 999 on July 30, reporting that he was not breathing.
Paramedic Gary Mills arrived at the family home within minutes of the call, made at 10.05am, and found Ah'Kiell "freezing cold" and wet.
"Mr Mills noticed immediately that baby Ah'Kiell was soaking wet including his hair," Mr Langdon said.
"Mr Mills held him face down in an effort to clear his airways but he noticed as he was handling Ah'Kiell that the baby was freezing cold. It was a warm time of year."
The baby was taking just four "large gasps" per minute instead of the 30-40 breaths expected for a normal baby, the court heard.
His heartbeat was just 30 beats per minute, when it should have been between 90 and 130.
Ah'Kiell was taken to Gloucestershire Royal Hospital, where a CT scan showed he had suffered a brain injury that was not survivable.
He was pronounced dead at Bristol Royal Hospital for Children at 1.44pm on July 31.
A post-mortem examination found Ah'Kiell's death was caused by a lack of oxygen to his brain.
"Drowning cannot be excluded as a cause," Mr Langdon told the jury.
"You will have to consider whether Ah'Kiell was deliberately submerged in water or whether water was poured down his throat.
"Mr Walker was obsessed with the baby's constipation. You will need to consider whether the fatal event was part of a wholly inappropriate reaction to the obsession."
Bottles with teats cut to increase the water flow were discovered in the family home but this would not explain why Ah'Kiell was soaking wet, Mr Langdon said.
Ah'Kiell may also have been "seriously shaken" before death.
A pathologist found four older fractures to Ah'Kiell's ribs, which there was "no credible accidental reason for", Mr Langdon added.
"The medical picture is of a baby who had been significantly injured during his short life before the event that caused his death," he said.
Mr Langdon told the jury that accounts given in police interviews by Walker and Henry did not explain Ah'Kiell's injuries.
"It is inconceivable that one parent was responsible without the other one knowing," he said.
The court heard Henry told friends she wanted to end her relationship with Walker by the time Ah'Kiell was nine or 10 weeks old.
In a text message to her mother, Henry wrote: "He's so horrible to Ah'Kiell", adding that he "couldn't handle Ah'Kiell crying".
On July 24, a neighbour heard "terrible screaming" coming from the family home, followed by a female voice shouting "what have you done, what have you done?".
There was further shouting from the property on July 28 and 29, it is alleged.
Henry, of Tuffley, Gloucestershire, and Walker, of Lansdowne Green, London, deny all the charges against them.