A live report about TV presenter Ant McPartlin's drink-drive car crash was interrupted by a car crash.
Journalists were waiting for McPartlin, 42, to emerge from his hearing at Wimbledon Magistrates' Court when a BBC broadcast caught the unfortunate three-vehicle collision on Monday afternoon.
A dark car could be seen stopped outside the court before a lighter blue car bumps into the back of it with a thud, pushing it forward into a white van.
All three then drive off, with the bonnet of the rear car crumpled, at 3.13 pm.
Reporter Alison Freeman said: "They (his lawyers) did say that he has had a very difficult year and as was said by his lawyers he had … already … excuse me sorry just some cars have had a bit of a crash behind us there.
"I mean such is the media crowd there it has been very busy here today."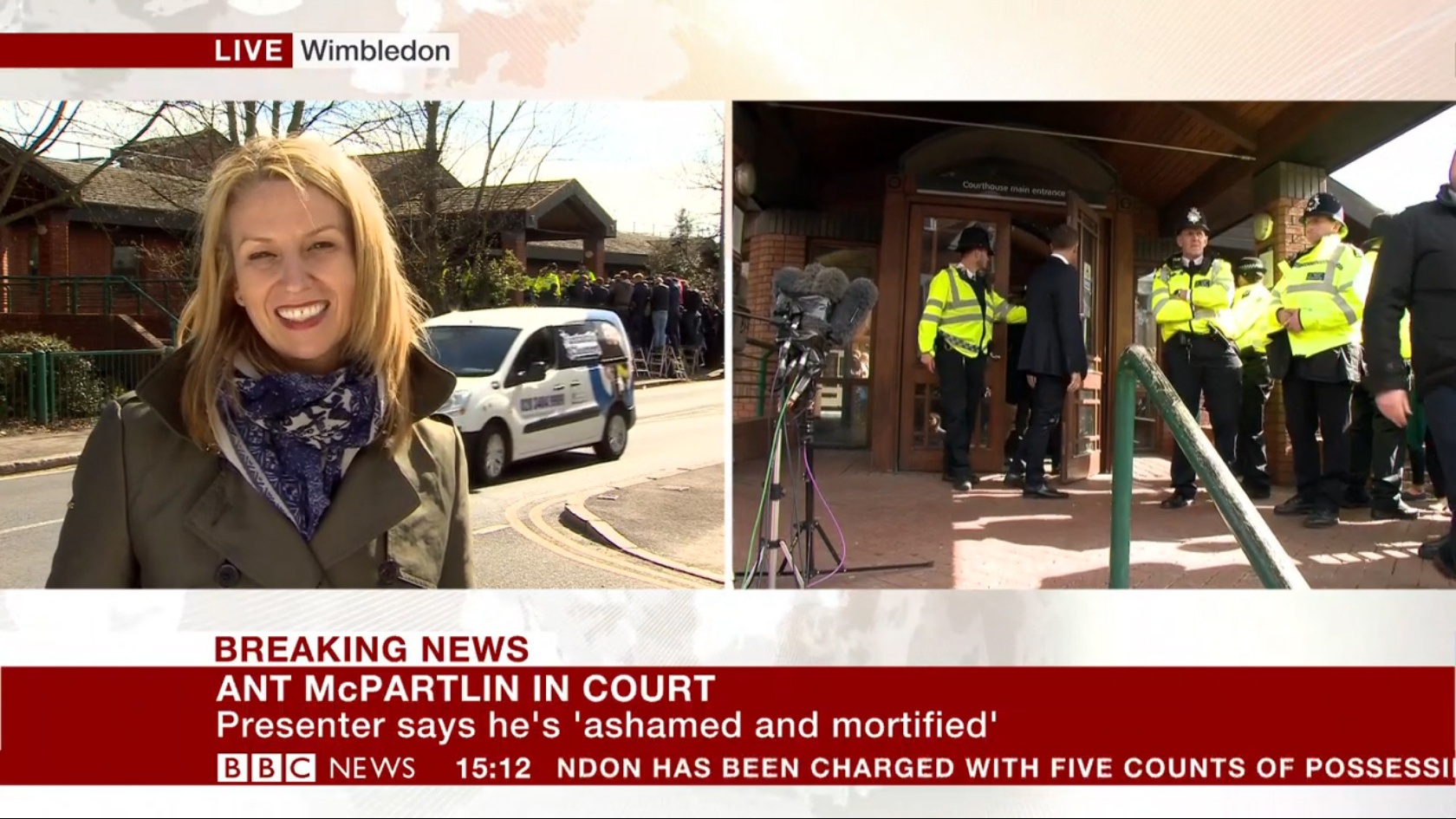 He later told reporters he was "truly sorry for what happened".
His barrister Liam Walker said his client had been seeking help for "alcohol and emotional issues" at the time of the crash, adding that his mother was in the car with him.
Mr Walker said: "He hopes that in time he can make himself better and that he might be forgiven by all of the many people he knows and he feels he has let down terribly."