Republic of Ireland footballer Darron Gibson has been told he faces jail after admitting a second drink-drive charge in less than three years.
The 30-year-old was three times over the limit when he smashed his Mercedes 4×4 into parked cars on St Patrick's Day, South Tyneside Magistrates' Court was told.
The incident in Sunderland followed a serious collision in 2015 when his car hit three cyclists who were fixing a wheel on the pavement.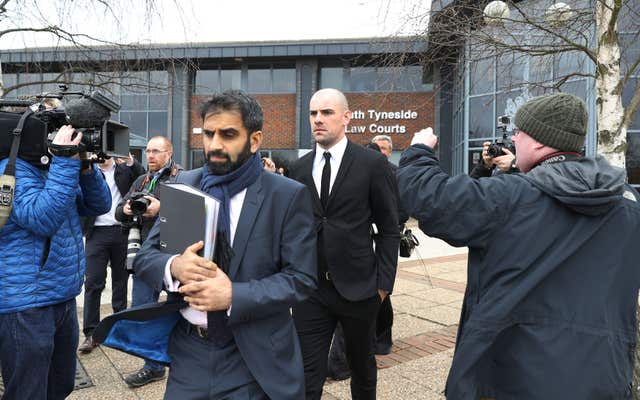 His grey 4×4 ended up on the pavement and the road was strewn with debris.
The taxi driver had followed him, thinking Gibson would stop to swap details, but the footballer carried on for some distance until the final series of collisions.
Chairman of the bench David Randall said there was a suspicion the footballer had come off the main road and was using a back road through an estate after the initial collision.
The magistrate said the offence was aggravated by the length of time over which it occurred, and his failure to stop or report the damage caused to the taxi.
He said: "Mr Gibson, this is the second offence in less than three years."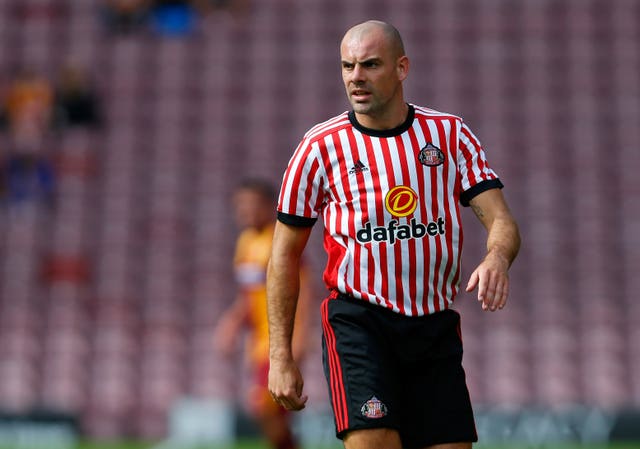 Speaking about sentencing, Mr Randall said: "We feel this aggravates it into the custody band."
Gibson will be sentenced on May 25 after medical reports are provided.
Sunderland terminated his contract after he was charged following the March 17 crash.
Rebecca Laverick, prosecuting, said an initial roadside breath test recorded 105 microgrammes of alcohol per 100ml of breath. The legal limit is 35mcg.
When he was formally tested again at a police station he was found to have 95mcg of alcohol per 100ml and he was charged using that figure.
Mrs Laverick said: "The defendant was spoken to at the roadside, police officers established he was under the influence.
"He said he had had two drinks the night before. That didn't coincide with the manner he was presenting in, his speech was slurred and he smelled of alcohol."
Henry Blackshaw, defending, said Gibson was undergoing treatment for "underlying medical causes" at the time of this collision and the 2015 smash.
Gibson, from Hale, Cheshire, was handed an interim disqualification and granted unconditional bail ahead of sentence.
He was driven away with his wife and parents in a black people carrier and did not speak to reporters as he left court.
Gibson appeared drunk when he was caught in a video filmed by fans in July, in which he criticised fellow players.