Ian Wright has described his sadness after hundreds of items of memorabilia, including a This Is Your Life red book and a golden boot trophy, were reportedly seized and put up for auction in the US.
Around 500 pieces are said to be among the haul that was snapped up after the Florida lock-up it was being stored in was repossessed.
The Sun said the job lot of memorabilia from the ex-Arsenal striker's glory days was purchased by a US dealer and put up for sale online, with some items priced in the thousands of pounds.
"It's really sad that it has come to this," he told the paper.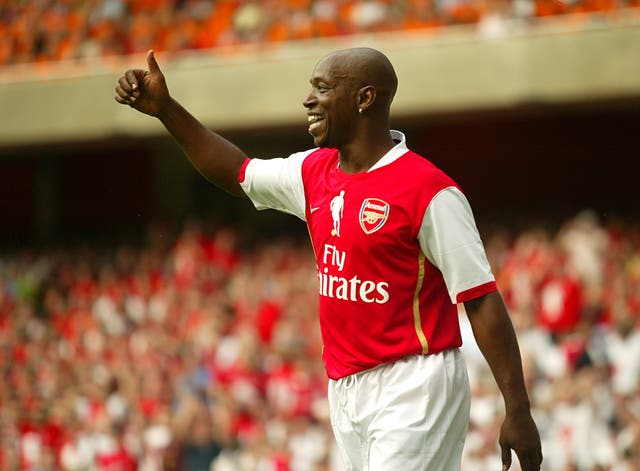 One of the shirts was a signed Arsenal shirt with the number 185, which was given to Wright in 1998 to mark his a record goal tally for the team.
Wright's ex-wife, Deborah, told The Sun the contents of the lock-up were sold last summer without her knowledge.
"I was late on the payment. They were repossessed," she told the paper.