A mother has praised medics who carried out life-saving surgery on her unborn baby and called the procedure "genius".
Scans at 28 weeks revealed Ruth Elder's baby had developed the condition hydrops fetalis – an abnormal accumulation of fluid around the heart, lungs and inside the abdomen of her unborn child.
An initial attempt to remove the fluid failed, so Professor Stephen Robson led a skilled team at Newcastle's Royal Victoria Infirmary and performed the in-utero surgery, guided by ultrasound.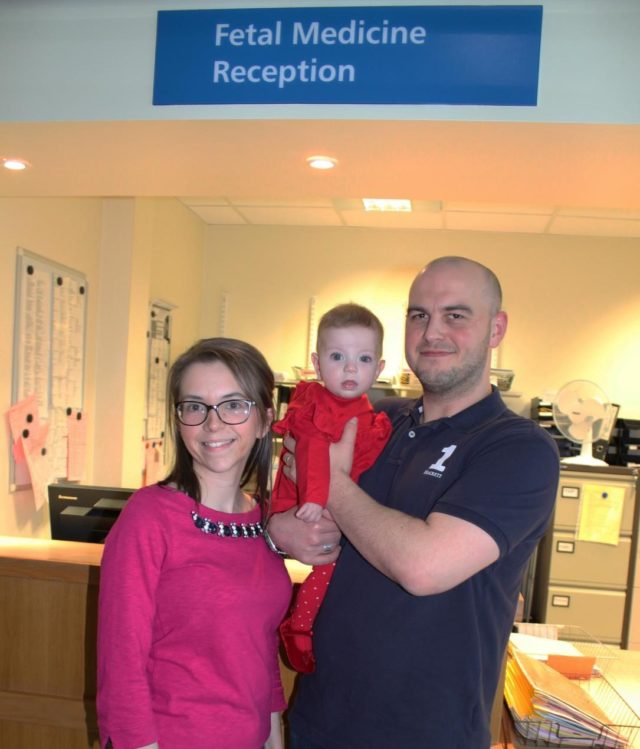 It happened during the 29th week of pregnancy when the Professor Robson placed a chest shunt into her abdomen, through the wall of the womb and into the baby's chest wall to remove fluid from around the lungs.
Mrs Elder, married to Ross and also mother of three-year-old Henry, only had local anaesthetic.
The professor said the shunt was risky but it was the only option as the baby was so ill and without it her chances of survival were low.
He said: "There aren't a large number of fetal abnormalities that you can treat in the womb, but this option is sometimes available and intervention can be very effective.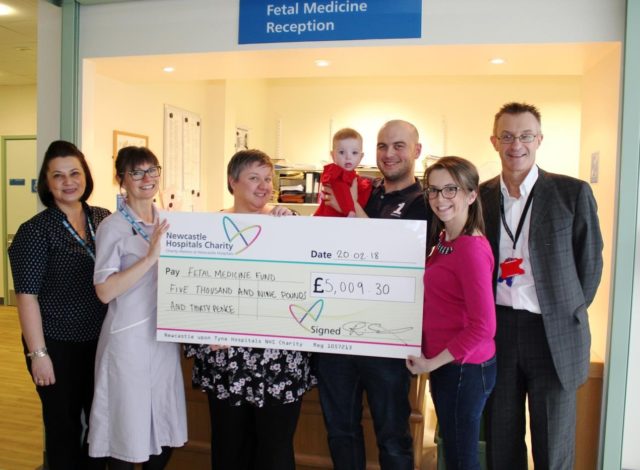 "The procedure was carried out under local anaesthetic so Ruth was very tough."
The operation was a success and six weeks later Ruth gave Harriet via a caesarean on July 10 last year.
Harriet was allowed home in September after further treatment on the neonatal intensive care unit.
Mrs Elder said: "When Harriet was born we were terrified, we had a desperately ill baby and a two-year-old who wondered where his mummy was.
"We just couldn't have got through it all without all of the amazing staff at the RVI and the Great North Children's Hospital, they were all so kind and became like a second family to us.
"It was just genius what Professor Robson did, Harriet's condition was so rare and she was so poorly we weren't even given odds of survival."
Mrs Elder praised all the "amazing" staff at the hospital and said although Harriet has complex medical conditions she is doing "really well".
The family arranged a tea party to raise money for the Fetal Medicine Fund to thank the team and Mrs Elder handed over a cheque for £5,000, along with her husband and Harriet.
Mr Elder said: "We honestly can't thank them enough for supporting us so amazingly during the most difficult time of our lives; they are the team you want on your side when Mother Nature sadly isn't."