Princess Charlotte has had a busy year – starting nursery, heading on an overseas tour – and welcoming a new baby brother.
As she celebrates her third birthday on Wednesday, here's a look a some of her best moments.
Charlotte took centre stage on the day her baby brother Prince Louis was born when she visited him in hospital.
The royal youngster even professionally turned around for one more wave as she headed excitedly inside to meet the newborn prince.
Starting nursery
The young princess began nursery, starting at Willcocks Nursery School close to her Kensington Palace home.
The Duke and Duchess of Cambridge released sweet photographs of Charlotte, ready for her first day.
Bridesmaid duties
With Prince Harry and Meghan Markle's wedding just a couple of weeks away, Charlotte is already skilled at bridesmaid duties.
She took on the role when the Duchess of Cambridge's sister Pippa Middleton married hedge fund manager James Matthews in the village of Englefield in Berkshire last May.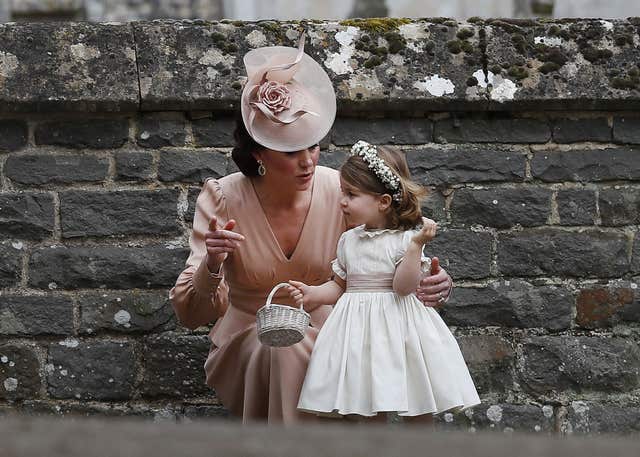 Kate took charge of the bridesmaids and pageboys, including Prince George, and at one point had to tell the excited children to keep quiet.
Royal tour – and tantrum
Charlotte and George joined their parents on an official tour of Poland and Germany last summer.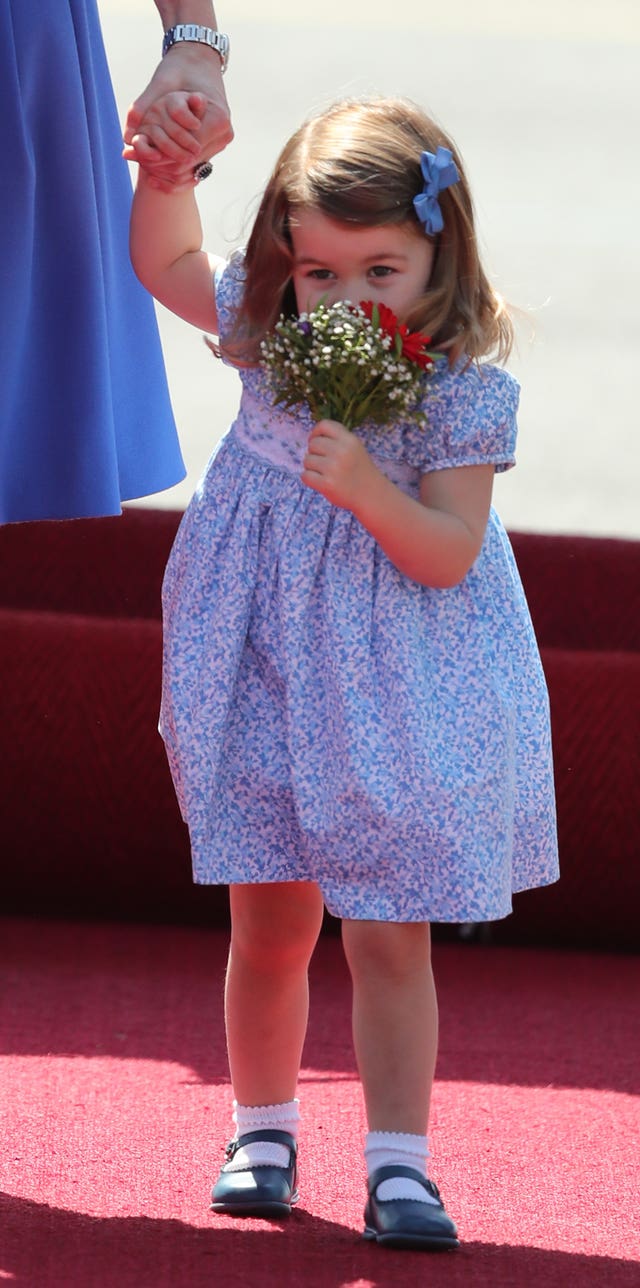 The youngster sat down on the floor in protest, but was promptly scooped up, comforted and distracted by her mother Kate.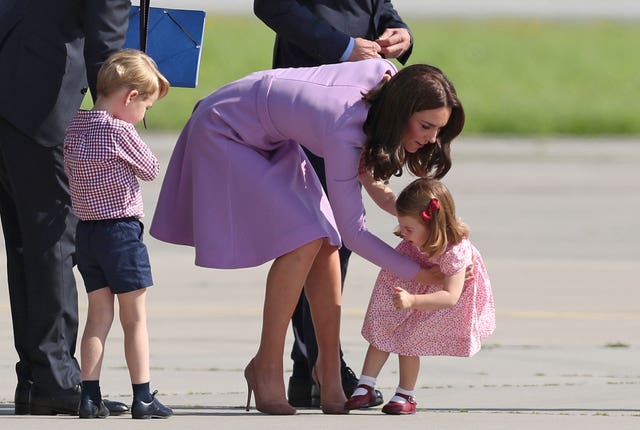 It's a royal rite of passage for princes and princesses so Charlotte joined the Windsors on the Buckingham Palace balcony for the Trooping the Colour parade.
While George appeared to have had enough, resting his head on his hand as he stood on a little step on the red cloth decorated balcony, Charlotte seemed content during the annual event.
She happily watched the flypast, grinning as the military aircraft flew over the Queen's London home.