Liverpool fans in Rome appeared to keep a low profile ahead of the Champions League semi-final, as police said there have been no reported issues.
The football club updated its advice for fans travelling to the game, which is being tightly policed following the attack on Liverpool fan Sean Cox outside Anfield last week.
Fans were advised to gather in the tourist hotspots of the Piazza di Spagna and the Piazza del Popolo, in order to be close to the dedicated shuttle buses to the Stadio Olimpico.
A Merseyside Police spokeswoman said neither the match commander or Italian police had been made aware of any issues involving fans on Tuesday night.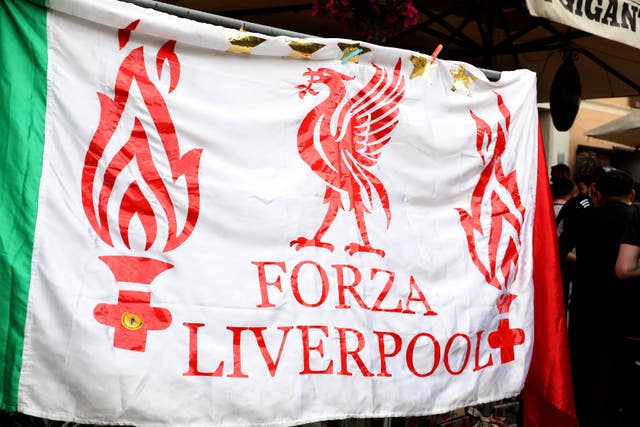 Chief Superintendent Dave Charnock said: "We want all fans who have travelled to Rome ahead of tonight's game to have a safe and enjoyable time.
"So far the atmosphere has been good-humoured, with no reported trouble, and we want to see that continue.
"Merseyside Police officers have been deployed to the airport to meet and greet fans arriving in Rome and there will be a shuttle bus in place to take them to Villa Borghese park, which is a couple of kilometres outside the centre of Rome.
"We would strongly advise fans against walking or travelling by themselves to the stadium and would advise Liverpool fans not to wear visible club colours or identify themselves as Liverpool fans outside the ground.
"People should look after their own personal safety by remembering some basic rules – stay with friends, don't carry too much money, look after valuables such as mobile phones, bags and wallets and drink responsibly.
"You will only be allowed access to the ground if you have a ticket which matches the details on your passport."
He urged fans to respect landmarks and said supporters in the stadium would be held back for at least an hour after the final whistle.
Adam Beattie, 24, from Huyton, Merseyside, said he and his friends had a "great night".
He said: "No bother at all, touch wood, we've spoken to a few Roma fans and they've all been really friendly."
Trishan Patel, from Luton, Bedfordshire, said some of his friends had told him they had an issue with Roma fans in a restaurant.
"A few isolated ones, nothing major. Just where a few of the ultras have come into the restaurant and tried to goad them.
"You've just got to be sensible and I hope everyone gets back safe."
Stephen Callister, from Liverpool, arrived in the city with his son Shea, 11, on Wednesday and visited the Spanish Steps.
Asked about being kept behind for two hours after the final whistle, the 37-year-old said: "It's what it is at the end of the day, it's about safety.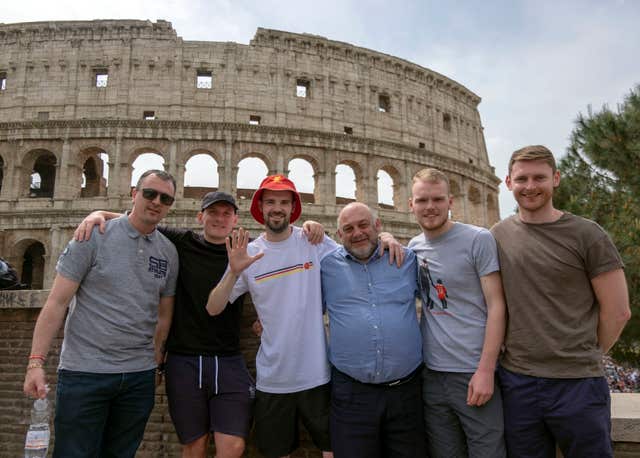 "I was (concerned) but I thought if anything it's going to be safer than any other time because of what's gone on at the first game, so you take the risk, but they don't come round often these type of games, do they."
He said they had decided to follow the club's advice not to wear team colours.
"Better to be safe than sorry," he said.
"Once we get in the ground we can show our colours."
He said he was "nervous and excited at the same time" about the result.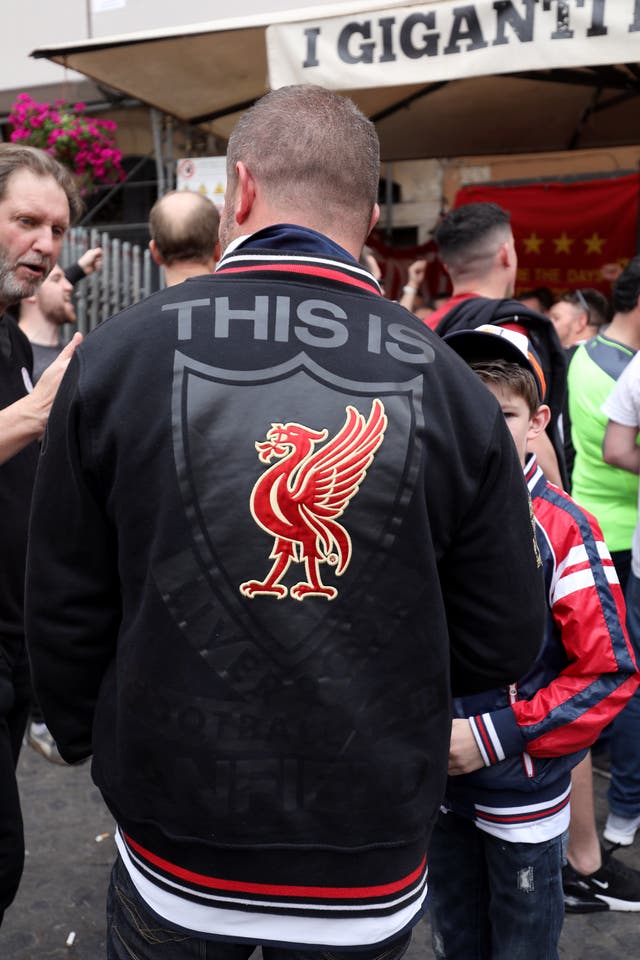 He said: "What happened last week was a disgrace, a disgrace for football, shouldn't be involved in the game.
"But we're the English, we're proud supporters, we're not going to go and start fighting – we're here to support our team.
"Uefa and Liverpool have been involved in talks, I'm pretty sure they've sorted us."
But he said he still had concerns.
He said: "I don't feel safe, you never know what's going to be around the corner."
Mr Cox, a 53-year-old father of three, suffered serious head injuries after being assaulted outside Anfield stadium on Tuesday.
Two men in their twenties from Rome have been charged with violent disorder over the incident.
Fans gathered at Villa Borghese for the shuttle buses to the stadium and were surrounded by a ring of steel.
Officers in riot gear were joined by police on horseback and plain-clothed officers, who were seen seizing cans of alcohol from Liverpool fans.
Robert Wynn and his son Sean felt safe enough to get their replica shirts on once inside the line of police vans.
The 52-year-old, who lives in Manchester, said: "I think because of all the stuff, we just stay relatively safe.
"We're here for the football."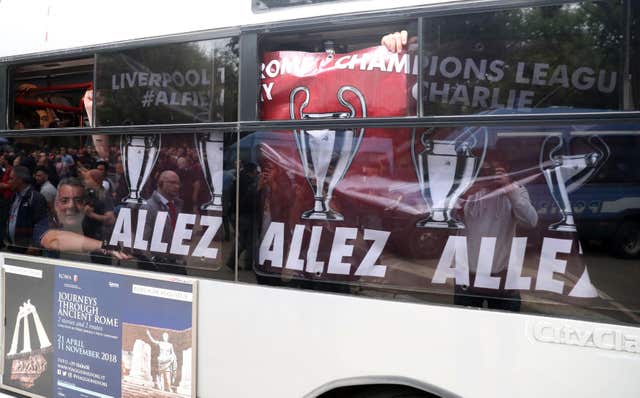 "Just because they just jumped him, it wasn't like he was looking for a fight," he said.
"But there's loads of police."
The pair are due to fly back to the UK on a scheduled flight at 3am and Mr Wynn said he was nervous the fans would be held back so long after the game they would miss the flight.
He said: "That's my main anxiety actually but it will be what it will be.
"I'd rather be safe than take any risks."
The club said the "post-match hold back is likely to be long, during which the game will be replayed on a big screen".
Mr Wynn said: "We'll only have that if we win."