A man who launched a petrol bomb attack on a family home in the dead of night which killed four sleeping children told a court they would have had to be "lucky" not to die.
Zak Bolland, 23, lit toilet paper stuffed in the neck of a vodka bottle full of petrol before launching it through the kitchen window of Michelle Pearson's house at 5am on December 11 last year, Manchester Crown Court heard.
It "exploded" near the stairs, blocking the only exit and trapping the victims upstairs as flames quickly engulfed the three bedroom mid-terrace home on Jackson Street, Walkden, Greater Manchester.

Demi Pearson, 15, her brother, Brandon, eight and sister, Lacie, seven, sleeping in a front bedroom, all died from a combination of smoke inhalation and burns.
Mrs Pearson, 35, was rescued along with her youngest daughter, Lia, three, who died in hospital two days later.
Bolland admits the attack, part of a "tit for tat" feud with Mrs Pearson's son, Kyle, but has told the jury he thought the house was empty and did not intend to harm anyone.
He admits reckless arson but denies murder and gave evidence in his own defence from the witness box today, denying telling the jury a "pack of lies" to save himself.
Paul Reid QC, prosecuting, asked the defendant: "However much cocaine and alcohol you had, you knew what you were doing. So what were you thinking was going to happen?"
Bolland replied: "Just going to set fire and that's it."
Mr Reid continued: "And four children die and that's it? Set fire to this house when you knew it was likely a three-year-old child was asleep in there?
"It is obvious, anyone in there would be very lucky to survive."
The defendant replied: "Yes, they would have to be lucky to survive."
At this point trial judge, Mr Justice William Davis, interjected: "Just what kind of luck would they need?"
"I don't know," the defendant replied.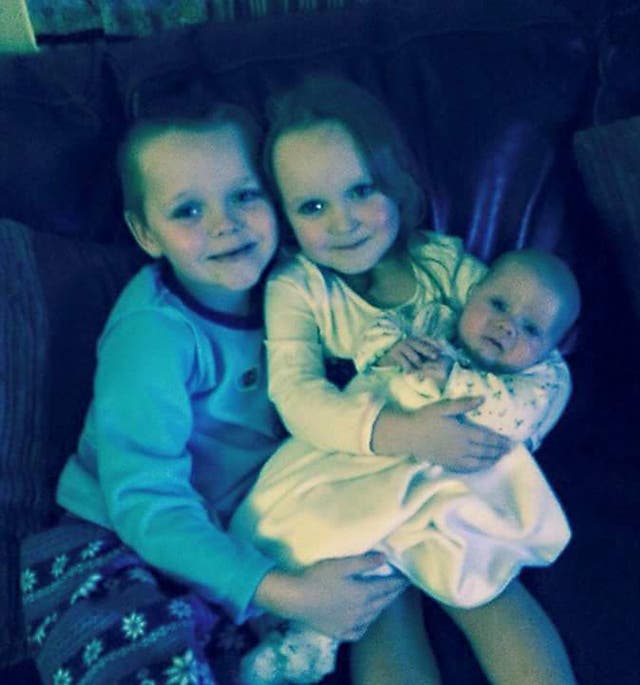 Earlier the court heard Bolland and co-accused David Worrall, 25, had been round to Mrs Pearson's house "kicking off", when her front door was smashed, at about half past midnight on the night of the fire, the latest attack in a "petty" squabble over £500-worth of damage to Bolland's car.
Police were called and Bolland told the jury he saw a patrol car outside the house and assumed officers were "taking them into protection".
About four hours later, at just before 5am, he returned with Worrall, armed with two petrol bombs, removed a fence panel from the back garden, smashed the kitchen window and the two lit bombs were thrown into the hosue.
Mr Reid continued: "It is just a nonsense this account that you thought they were in protection. Just a lie to escape the consequences of your actions."
Bolland replied: "It's true."
He told the jury the firebombing was a "spur of the moment" idea, while high on drink and drugs and in response to an earlier arson attack on his own home and car by Mrs Pearson's sons and their friends.
But Mr Reid said: "There was no earlier incident. It is something you have made up. There is no record of you reporting a fire at home because it did not happen."
The defendant replied: "It did happen."
Bolland, his girlfriend Courtney Brierley, 20, and father-of-one Worrall, all deny four counts of murder and three counts of attempted murder.
Bolland has admitted reckless arson, a charge denied by the other two.
The trial continues.