A review into the Grenfell Tower inferno has been branded a "whitewash" in a furious backlash after it failed to recommend a ban on flammable cladding.
Dame Judith Hackitt found that indifference and ignorance had led to a "race to the bottom" in building safety practices and set out a series of proposals to make high-rise flats safer to live in in the wake of the June 14 disaster.
But survivors of the tragedy, campaigners and experts condemned the decision not to include proposals for a ban on the material that fuelled the blaze that left 71 dead.
Labour MP and Grenfell campaigner David Lammy branded the review "a betrayal and a whitewash".
He said: "It is unthinkable and unacceptable that so many people can die in a disaster like Grenfell and one year on flammable cladding has not been banned."
Shahin Sadafi, chairman of Grenfell United, said: "Worrying that a fire like Grenfell could happen again is something that keeps many of us awake at night.
"When we met Dame Judith Hackitt we asked her for an outright ban on combustible cladding. We are disappointed and saddened that she didn't listen to us and she didn't listen to other experts."
Lord Porter, chairman of the Local Government Association, said: "Our immediate priority is to ensure that a fire like that at Grenfell never happens again, and to make certain the buildings which people live, visit and work in are safe today.
"It is therefore disappointing that Dame Judith has stopped short of recommending a ban on combustible materials and the use of desktop studies, both essential measures to improve safety."
Rebecca Hilsenrath, chief executive of the Equality and Human Rights Commission, said: "We are disappointed that the Hackitt Review hasn't recommended a ban on combustible materials or the use of untested cladding systems. This is a human rights issue and we have written to the Government expressing our concern about the continued use of this material."
"Whilst some steps are welcome, this is a missed opportunity to set new safety standards that ensure a disaster like the Grenfell Tower fire can never happen again."
Communities Secretary James Brokenshire will set out the Government's response to the review in a Commons statement today.
Dame Judith said a ban would "not address the root causes" of the "broken system" of building regulations.
But responding to criticism of her report, she said she was open to seeing combustible cladding banned in the future.
"If people feel I haven't gone far enough and for this system to work in the future requires, in addition, that there is further clarity or indeed banning of some of the materials which are currently used, I don't have a problem with that," she said.
"What I will be disappointed about is if people think simply banning cladding is going to fix this problem.
"It is a broken system and banning cladding on its own is not going to fix it."
She added: "If in order to give them more immediate reassurance that is one issue that needs to be addressed to go even further, so be it, but let's not lose sight of the fact that we need a more robust regulatory system so that buildings are built safe.
"The next problem may not be cladding and I have tried to fix the system, irrespective of what the next problem might be, not just the problem with cladding."
Dame Judith called for tougher penalties for those who breach regulations, arguing that the cladding on Grenfell Tower would not have got through her proposed system.
She said: "What I want to see happen here is we do not want to have to wait for a tragedy like Grenfell before we apply the full criminal sanctions of the law.
"We have to get to position where people who are putting lives at risk by what they're doing gets picked up at the time and there's sanctions applied there and then, not in the aftermath of a terrible tragedy like Grenfell."
She continued: "If this had been in place prior to Grenfell, I do not believe the cladding that was put on Grenfell would have got through the system in the first place."
Asked if someone would have gone to jail over Grenfell had her recommendations been in place a year ago, she told reporters: "I'm not an expert on Grenfell, but from what I know and what I read, I would expect that to be the case, and that's a personal opinion."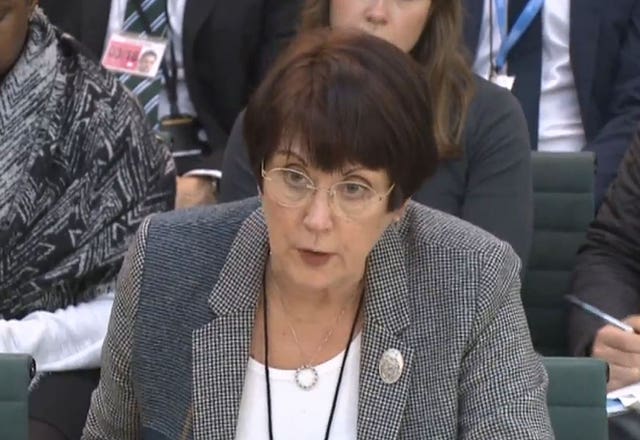 She also found ignorance about the rules, a lack of clarity about who takes responsibility and inadequate oversight.
"The above issues have helped to create a cultural issue across the sector, which can be described as a 'race to the bottom' caused either through indifference, or because the system does not facilitate good practice," she said.
The review recommended:
– An "outcomes-based approach" to the regulatory approach to be overseen by a new regulator.
– Clearer roles and responsibilities throughout the design and construction process, as well as during a building's occupation.
– Residents to be consulted over decisions affecting the safety of their home.
– A more rigorous and transparent product testing regime.
– Industry to lead strengthening competence of those involved in building work and to establish an oversight body.