Manchester bomb survivor Amelia Thompson said it was hard returning to the city for the anniversary commemorations just days after meeting David Beckham at the royal wedding.
Amelia, 12, and her mother Lisa Newton, who was with her on the night of the attack, said it was difficult coming back but there was an amazing atmosphere around the city.
They were among the crowds when the bomb went off in the foyer at Manchester Arena and Amelia suffered trauma as well as damaged vocal cords from screaming at the horror of what she was witnessing.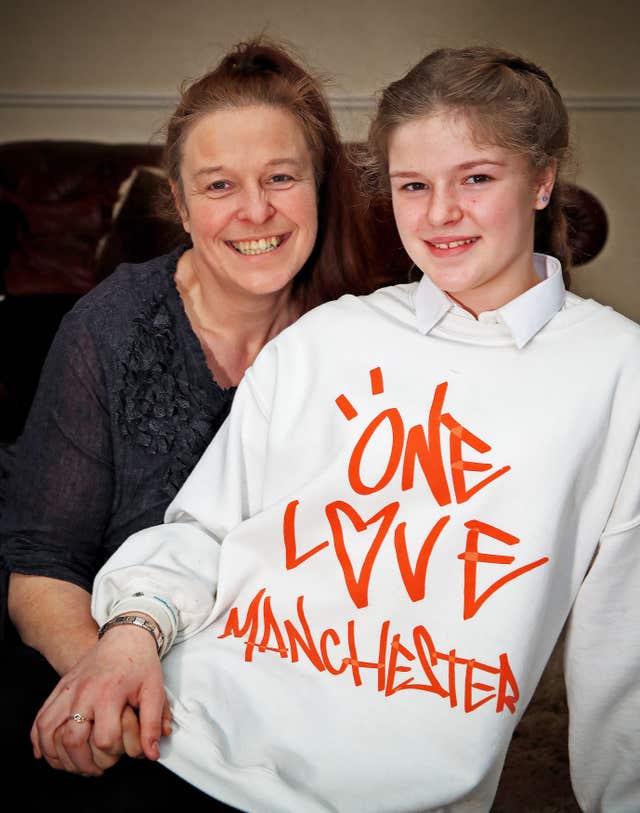 But they received a call just before the wedding day saying Kensington Palace had authorised two more tickets so Ms Newton could go too.
And when she grabbed David Beckham for a selfie in the grounds of Windsor Castle, the story went around the world.
On Tuesday morning she was taking in the atmosphere and looking at the tributes in St Ann's Square – which was the focus of much of the outpouring of sorrow after the bombing last year.
Amelia said she wanted to be there to support the other families.
Ms Newton, from Dronfield Woodhouse, near Sheffield, said: "We've never been to St Ann's Square.
"Before, we wanted to come to see all the flowers but we just didn't have the courage.
"So it's the first time we've actually been right here. So that was quite hard."

"We've just come down here to listen to the choirs and have a walk around to the cathedral.
"We're going to meet some of the families. It's quite a nice vibe but it's hard."
Amelia added: "At the moment I'm alright."
She admitted it had been quite a week with a visit to Windsor Castle topped by her encounter with Beckham and being within touching distance of the newlyweds in their carriage.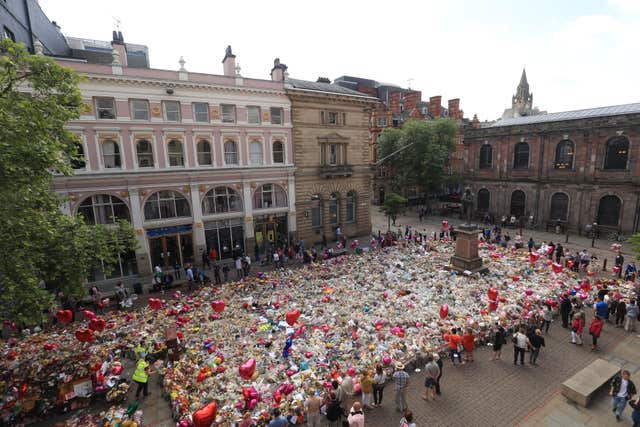 "We couldn't really speak a lot because he was going to get told off for breaking protocol."
Ms Newton said: "It was all a bit last minute for an outfit for me but we've had such a laugh."
She said: "We were just eating our crisps and then the royal family were just stood there. It all felt a bit weird but the vibe in Windsor was just electric."
Ms Newton said people from around the world were hugging her daughter.
She said: "She had a few wobbles with the crowds but we just tried to move away as fast as we could, which was sometimes difficult."