Labour leader Jeremy Corbyn has warned Northern Ireland stands at a potential crossroads between a strengthened peace or a return to the dark days of the past.
Mr Corbyn urged Stormont leaders and the UK and Irish governments to renew efforts to restore powersharing at the crisis-hit institutions in Belfast, insisting peace cannot be taken for granted.
He was giving a lecture at Queen's University in Belfast to mark 20 years since the signing of the historic Good Friday peace agreement.
"As we stand here today in celebration of 20 years of peace, we must also recognise we are standing at a potential crossroads," Mr Corbyn said.
"It is right we celebrate the achievements, not least as it is those achievements we must use as a springboard for the 20 years to come.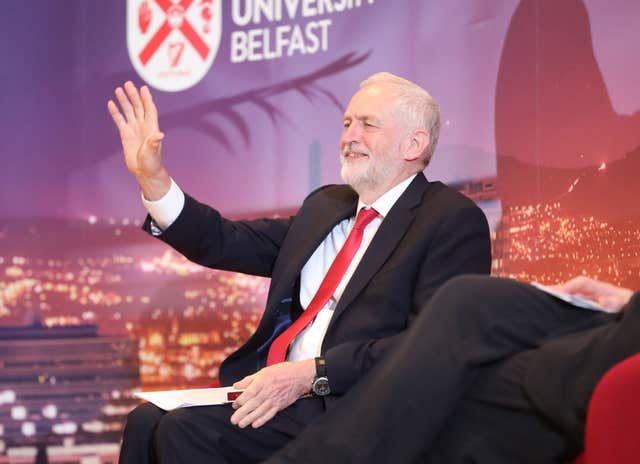 "It has served us well for 20 years and, with commitment and determination, will provide us with the framework for the next 20.
"And with that in mind I want to make a plea to all parties and all sides. We must do all we can to make powersharing work again in Stormont. We need all sides to come together and make devolution work again.
"That means tough choices. It means compromise and give and take. But we owe it to the people of these islands not to allow political disagreements to open the way for any return to the grim days of the past."
Northern Ireland has been without a properly functioning powersharing government for more than 16 months due to a bitter stand-off between the two biggest parties, the DUP and Sinn Fein.
A row that broke out over a botched green energy scheme, and widened to encompass long-standing disputes such as the Irish language, gay marriage and Troubles legacy issues, shows no sign of resolution.
Mr Corbyn, who made clear his support for an end to the ban on same sex marriage in the region, urged the revival of a contentious peace process mechanism to enable the UK and Irish governments to work together to save powersharing.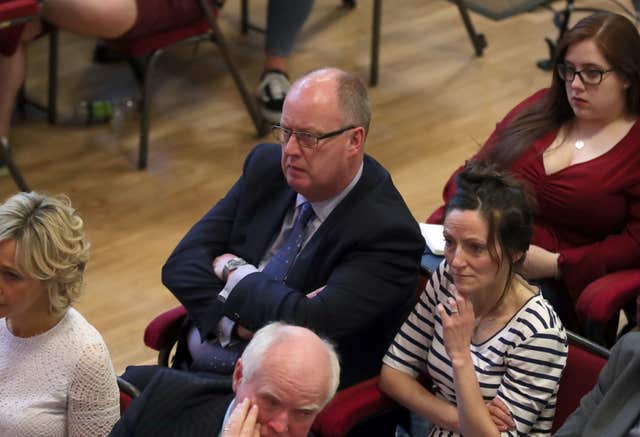 Sinn Fein and the SDLP have been demanding the re-establishment of the conference, which last sat in 2007, as a means to plot a way forward amid the devolution crisis in Belfast.
However, unionists are wary of the body, and associated suggestions that the Irish government could have a significant role in deciding the next steps for the region's rudderless public services.
DUP leader Arlene Foster has dismissed the conference as a "talking shop" and instead called for direct rule UK ministers to take decisions on Northern Ireland at Westminster until such time as a powersharing administration can be pieced back together at Stormont.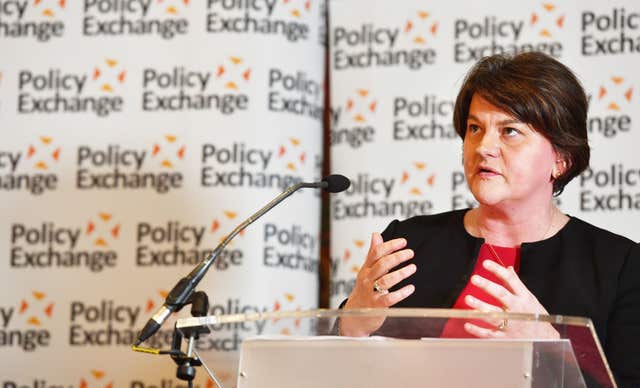 He will argue the best way to avoid border checks is through a UK-EU customs union – which would offer the UK a say on future trade deals – coupled with a "new and strong relationship" with the EU Single Market.
"Driven by the free-market fantasists within their ranks, the reckless Conservative approach to Brexit is a very real threat to jobs and living standards here in Northern Ireland and risks undermining and destabilising the co-operation and relative harmony of recent years," said Mr Corbyn, who will visit the border on Friday.
"Labour will not support any Brexit deal that includes the return of a hard border to this island. But we are also clear there must be no border created in the Irish Sea either.
"That is why Labour has put forward a plan that would go a long way to solving this issue, a plan for which I believe there is a majority in Westminster.
"Let's not give up years of hard fought co-operation and stability for the pipe dream prize of race-to-the-bottom free trade deals with the likes of Donald Trump.
"Opposition to the idea of bringing back a hard border to this land isn't just about avoiding paperwork or tariffs, important though that is, it's about deep rooted cultural and community ties.
"An open border is a symbol of peace, two communities living and working together after years of conflict, communities who no longer feel that their traditions are under threat."