Thunderstorms and torrential rain will take over from bursts of sunshine across England and Wales during the bank holiday weekend, while Scotland is expected to be spared.
Much of the south of England and Wales are subject to a yellow weather warning throughout Saturday and Sunday, with a small chance of flooding and damage from lightning strikes, hail and strong winds.
The north of England may only be struck later on Sunday, but Scotland is predicted to bask in sunshine through until Monday, according to Met Office meteorologist Sarah Kent.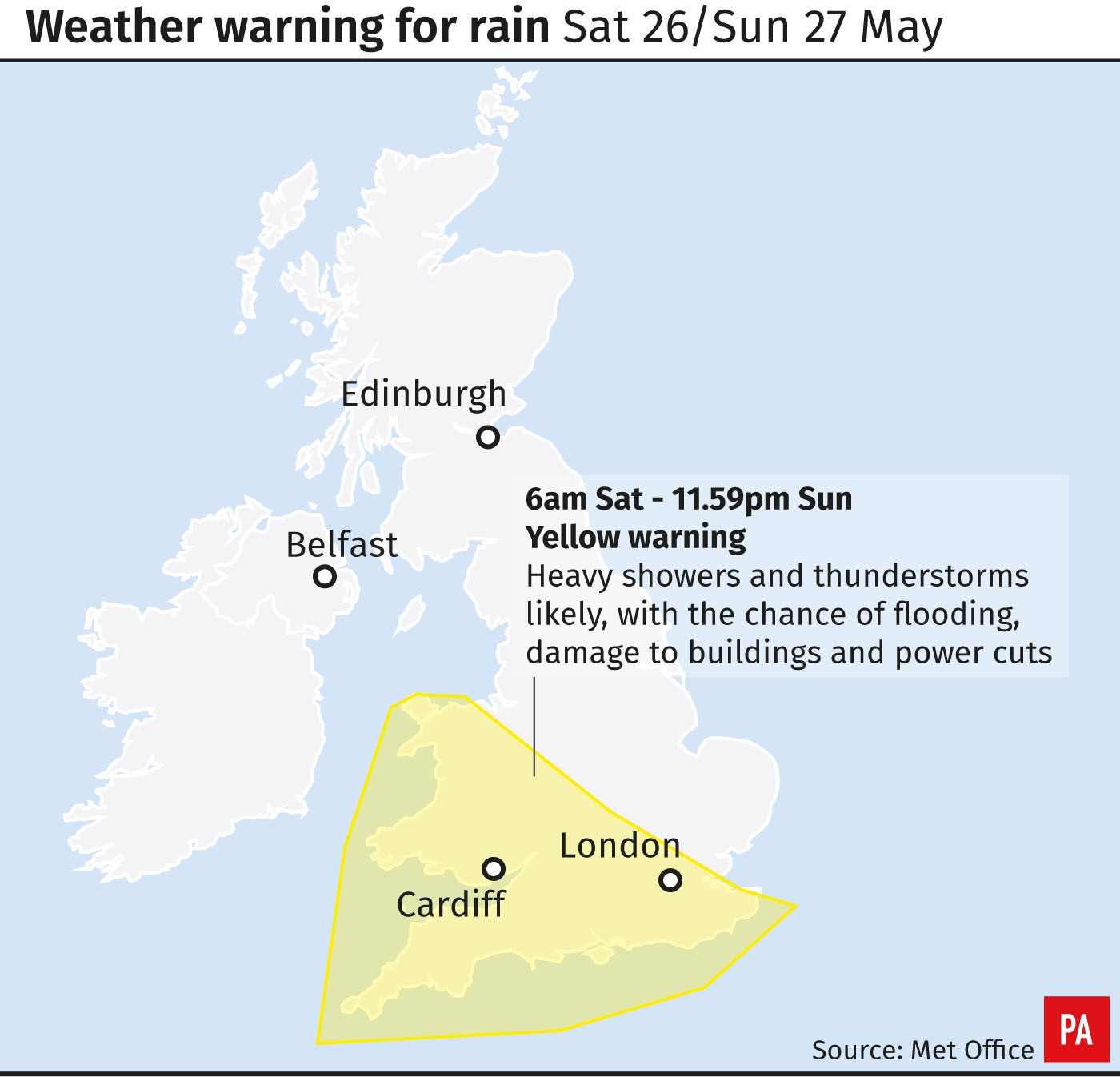 "It could possibly develop into some heavy thundery outbreaks over the next 48 hours."
Despite the "quite torrential" showers, Ms Kent said temperatures are set to reach 24C (75F) in the south while Glasgow could be as high as 22C (72F) on Sunday.
"Scotland looks as though they're going to hang on to the best of the sunshine certainly all the way through until the end of Sunday, however by Bank Holiday Monday there may be one or two lighter showers," Ms Kent said.
Northern Ireland is also predicted to be spared, with highs of 20C (68F) expected in Belfast.
Ms Kent warned the rain could affect drivers over the holiday weekend, which would add to the disruption from engineering works and industrial action.
Reduced timetables are in effect on services by operator Northern on Saturday, with the RMT union striking over the role of train guards.
Network Rail issued a warning over services to and from Birmingham New Street, no trains stopping at Swindon and bus replacements between Oxenholme and Glasgow Central and Edinburgh due to rail improvements.