A father who killed his three-month-old son by shaking him and submerging him in water has been jailed for 10 years.
Alistair Walker, 28, blamed paramedics for the fatal injuries he inflicted on his son, Ah'Kiell Walker, at home in Gloucester in July 2016.
He still maintains his innocence despite being convicted of manslaughter following a five-week trial at Bristol Crown Court.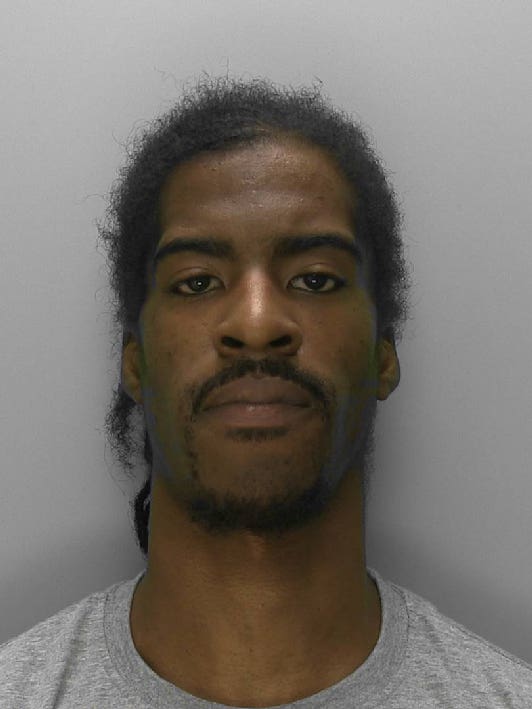 His internet searches for that period included: "Can I squeeze my baby", "baby broken ribs" and "can babies feel pain?".
Ah'Kiell's mother, Hannah Henry, 22, was jailed for four years for causing or allowing her son's death.
Judge Sir John Royce said Ah'Kiell suffered "catastrophic injuries" while in Walker's care on the morning of July 30.
"You have decided you will not reveal what you did," the judge told Walker.
"You thought if you denied everything you would get away with it but the jury was not to be fooled by you.
"You know why he was cold and wet and close to death from a catastrophic brain injury when the paramedics arrived."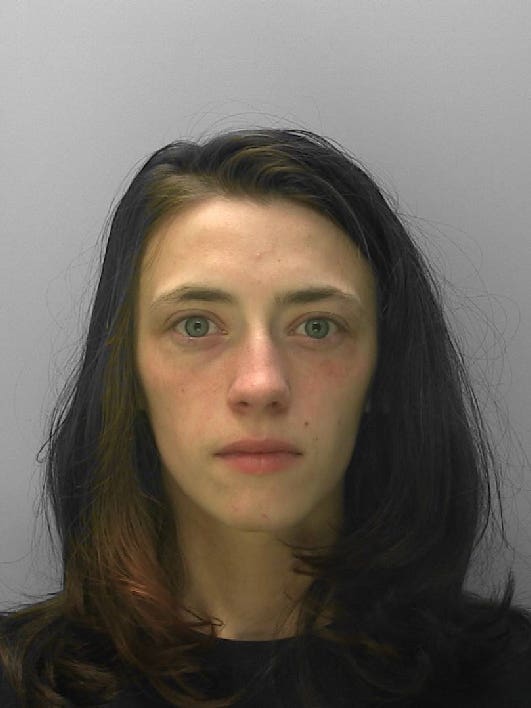 He added that Henry, described as being obsessed with Walker, would also still not disclose what had happened to her son.
Walker and Henry met in the summer of 2014, with the pair moving into a council flat in Archdeacon Street a short time later.
Their relationship, described by the judge as "strange and strained", included an incident in which Walker broke Henry's jaw in three places when he lost his temper.
Walker was a "controlling and manipulative bully" who did not work but took Henry's benefits and "gambled them away at the bookies", the judge said.
Ah'Kiell was born in April 2016 and by June that year he had suffered four broken ribs at the hands of his father.
On a separate occasion, Walker used "considerable pressure" and "substantial force" to break Ah'Kiell's shoulder.
During the week leading up to Ah'Kiell's death, neighbours heard terrible screaming – including from a baby – coming from the family home.
Ah'Kiell was naked, cold and so wet that paramedics had to tip water out of his mouth and dry him with a towel before using a defibrillator.
Medics were unable to record his temperature as it was so low and the baby was taking just four breaths per minute.
A scan revealed that Ah'Kiell had suffered a catastrophic brain injury and had bleeding in his eyes consistent with being shaken.
The baby, who was 17 weeks old, died at Bristol Royal Hospital for Children at 1.44pm on July 31.
A post-mortem examination found he died from a lack of oxygen to his brain.
This may have been through Walker shaking him and submerging him in water, potentially in the bath, or force-feeding him water in bottles that he had altered to increase the flow.
Representing Henry, Richard Jory said his client had not inflicted any injuries on her son.
"The effect of all of this is devastating for her personally," he said. "Her life will never be the same."
The judge said Walker had written him a letter complaining about the trial process and the jury and showed no remorse.
Representing Walker, Jeminipe Akin-Olugbade said his client did not accept the verdict and believed his son had died naturally from "cot death".
"He has lost his child, his first born son," Mr Akin-Olugbade said.
"If the jury's verdict is right, then one day he himself will have to come to terms with the fact that he killed his own child.
"This was not an incident of some sadistic action. It was a brief and momentary loss of temper under stressful circumstances."
Henry, of Tuffley, Gloucestershire, wept as she was led to the cells. Walker, of Lansdowne Green, London, waved to family members in the public gallery, who blew kisses at him.