A figure of Ed Sheeran has been unveiled by Madame Tussauds at London's first cat cafe.
The statue features the chart-topping singer, with his famous red hair and beard, dressed in a blue and black checked shirt, black T-shirt and jeans.
The figure is on display at Lady Dinah's Cat Emporium in east London, a tribute to Sheeran's own love of cats, before it moves to Madame Tussauds next week.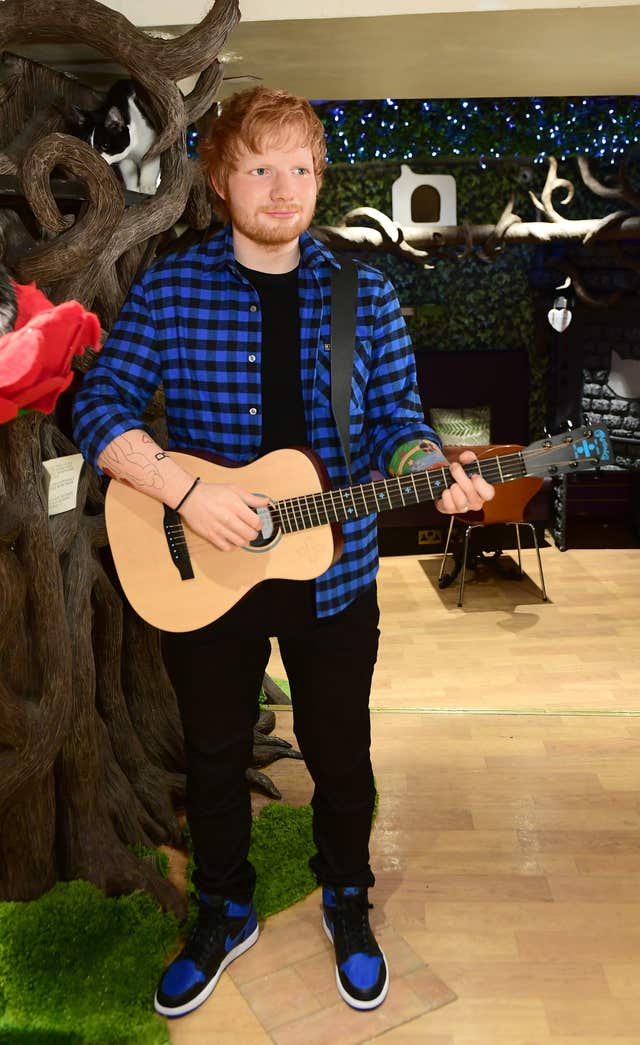 When Sheeran announced his engagement to Cherry Seaborn earlier this year, he said: "Got myself a fiance just before new year. We are very happy and in love, and our cats are chuffed as well xx"
Claire Treacy, of Madame Tussauds London, told the Press Association: "We thought it was important to add him.
She added: "It usually takes around four months to make each of our figures, that is the whole process from sculpting it in clay to then making the mould to creating the wax, then wardrobe and paint and hair insertion and then we have the added time to build something in the attraction.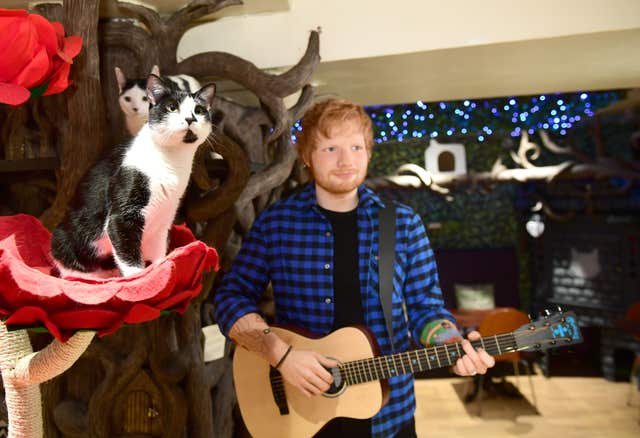 Treacy added that Sheeran was measured for his first statue in 2015, which assisted in creating the new version.
The figure will be on display at Madame Tussauds London from June 19.