Serena Williams has said she "can't help but root" for England ahead of the semi-final World Cup clash.
The 36-year-old, who is aiming for her eighth Wimbledon singles title, admitted she did not know what she would do when the football tournament draws to an end on Sunday.
On Saturday, as England triumphed against Sweden, she tweeted three lion emojis and the message: "I've spent a lot of summer weekends in London in my life but something feels different about this one!"
Speaking at a post-match press conference, Williams said: "You can't help but root for the team.
"Oh my God, what a game that was. Those goals were just incredible. They were playing so aggressive.
"Man, they really brought like a power game to that."
She added: "World Cup is a special time of the year.
"I just get almost depressed. I'm like, oh, only two more matches, then one more.
"What is going to happen to my life after that? I don't know what I'm going to do for a couple of months. I'm going to be a little bit low."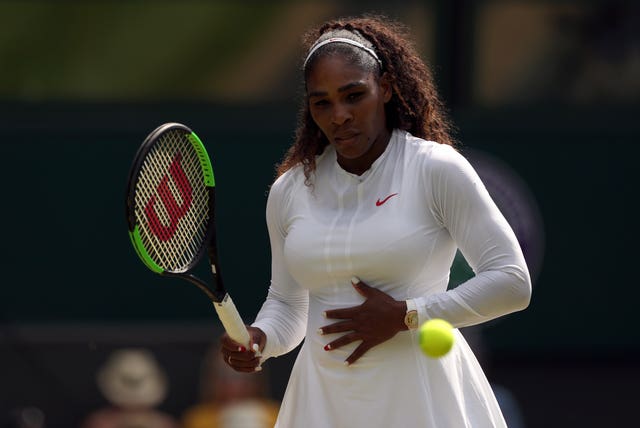 She beat fellow mother Evgeniya Rodina 6-2 6-2 in one hour and two minutes on Centre Court.
Williams admitted she "would hope" her young daughter does not play tennis when she is older.
She described the sport as a "lot of work" and said she was not sure she would be able to show the same commitment as her parents had – and would not want Olympia to feel pressured to achieve the same level of success.
"As much as I love her, I don't think I could do it every single day, what my dad did," Williams said.