Two school children have won a competition to attend a dinner with Michelle Obama in Edinburgh.
Pupils were asked to submit a video on the topic of "If I ruled Scotland" for a chance to go to the event next Tuesday.
Melissa Croft, 14, from Mearns Castle High School in East Renfrewshire and Cerys Gough, 14, from Langholm Academy in Dumfries and Galloway, were picked by organisers The Hunter Foundation as winners.
Sir Tom Hunter said: "What all these submissions showed us was that our young people have a strong, powerful voice on diverse but consistent themes from pollution to education, poverty to ambition and it's about time we listened a lot more to them.
"As one entrant said in their submission – 'we are the future of Scotland' – this is absolutely right and we need to not just listen a lot more to their voice but act upon it too."
Cerys' video focused on bullying and prejudice, while Melissa's film was about child poverty in Scotland.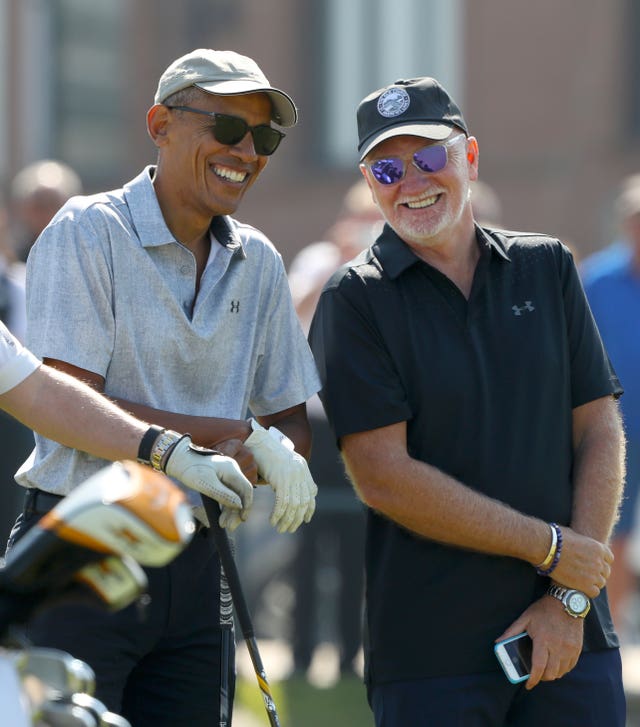 He had played a round of golf on the Old Course at St Andrews earlier in the day with Sir Tom.