UK air traffic controllers are expecting to see the busiest day of the summer on Friday as hundreds of thousands of Brits take to the skies on their summer holidays.
Nats, the UK air traffic control service, is due to handle 8,841 flights in 24 hours.
But the surge in flights is not just down to Brits looking for sun, sea, and sand, as flights from Heathrow to business and tourist hubs Dublin, New York, and Frankfurt, take the three top spots for the busiest routes.
The projected top seven routes for Friday are:
– Heathrow to Dublin
– Heathrow to New York
– Heathrow to Frankfurt
– Gatwick to Barcelona
– Gatwick to Malaga
– Gatwick to Majorca
– Gatwick to Faro
More than 15% of the flights departing from and arriving to the UK will be going through Heathrow (around 1390 flights), while Gatwick will have around 940 flights and Stansted around 670 flights, the second and third busiest airports respectively.
Manchester airport will handle around 700 flights, while Birmingham is predicted to manage 380 flights. Scottish transport hubs Glasgow and Edinburgh are expected to manage 320 and 440 flights respectively.
Jamie Hutchison, director at Nats' Swanwick control centre in Hampshire, said: "With hundreds of thousands of people setting off on their holidays today, Britain's air traffic controllers will be working harder than ever to ensure everyone can get away safely and on time.
"Over the past 12 months we have seen an extra 700,000 flights in UK airspace and further growth is expected over the coming years.
"Airspace is the invisible part of our infrastructure just like our roads and railways, it means we can get where we want, when we want.
"It's for this reason that Nats is launching the #SkyByNumbers campaign, to raise awareness of the role airspace plays in every part of our everyday lives.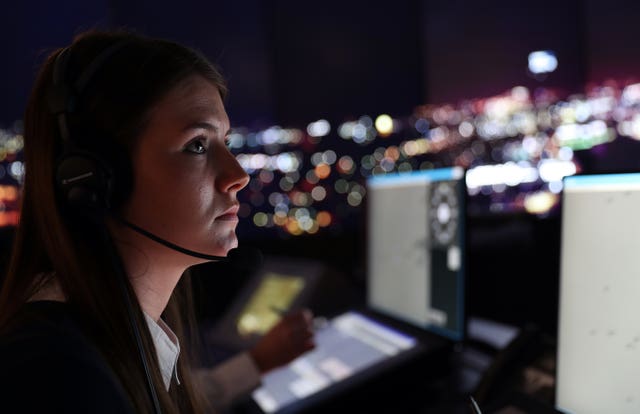 The busiest summer day for flights coincides with travel retailers, airports and airlines joining together to unveil a summer passenger awareness campaign to encourage people to fly responsibly.
The One Too Many campaign was launched on Friday by the Aviation Minister, Baroness Sugg.
It reminds passengers of the costs of drinking to excess when travelling by air.
These include the risks of being denied boarding, having a plane diverted and the associated costs which include heavy fines, up to two years' prison, an airline ban and a diversion fee up to £80,000 for the most serious in-flight incidents.
The campaign will be rolled out via a national Facebook and Instagram social media campaign and in nine pilot airports across the UK.
Baroness Sugg, said: "Disruptive passengers have the potential to ruin other people's flights, and this campaign is an important new step to ensure all passengers are aware of the consequences they face if they behave disruptively after drinking before or on board a flight.
"I am pleased to see the industry come together to ensure the experiences at our airports and on flights remain positive for everyone."