Police have released a photo and name of a man they want to speak to after a car was caught on camera driving at a group of cyclists in a roadside row.
Shane Seymour has been named as a "main suspect" by officers investigating the incident, which took place during morning rush hour in Clapham, south London.
Police also released an image of Mr Seymour, which was taken from the helmet camera of one of the cyclists involved.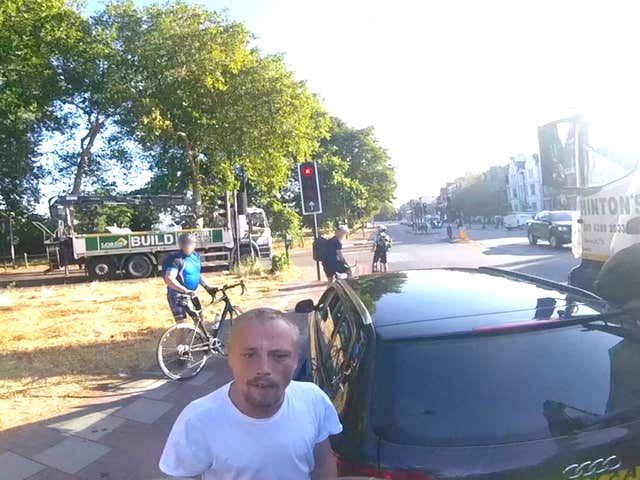 Detective Constable James Preston said: "We have been working hard to investigate this incident – and now have an image of our main suspect.
"Today we are naming this man as Shane Seymour. He is known to have links to South London and the Canterbury area.
"Have you seen him, or do you know where he is?"
He said police "urgently need to speak to him in relation to this matter" and added: "If any members of the public spot him, do not approach him but call 999 straight away."
It then reverses at speed down a side road when an officer arrives at the scene.
IT consultant Dave Clifton, 50, was nearly struck by the car and filmed the incident at around 8am on Wednesday.
The video starts with the driver yelling while stopped at traffic lights near Clapham North station.
He then swerves into a bus lane, nearly striking the cyclist for the first time.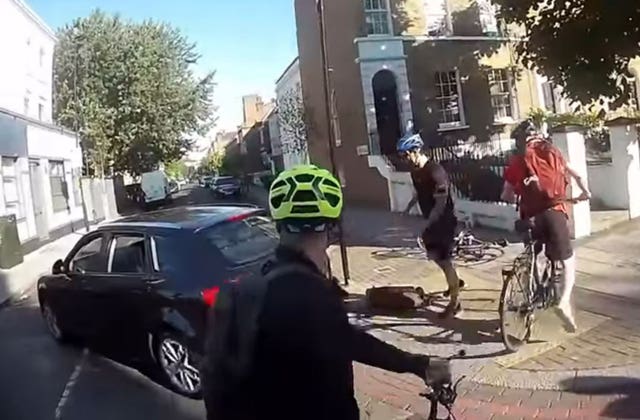 The Audi takes a left onto a side-street where a witness said he nearly hit another cyclist, according to police.
A large group of bikers stop and the driver turns around, mounts the pavement and drives towards them.
"It's a stolen car," the driver says as they threaten to call the police.
An officer in an un-marked car turns up to cheers, but the driver reverses down Dorset Road at speed.