House of Fraser collapsed owing creditors such as Armani, Diesel and Prada a total of £484 million, new documents have shown.
The department store chain was bought out of administration by Mike Ashley's Sports Direct last week, but the retail tycoon is not paying suppliers money owed before his rescue.
According to a report from House of Fraser's administrators at Ernst & Young (EY), trade creditors are owed millions between them, with designer brands such as Versace, Gucci and Prada amongst the biggest names left out of pocket.
EY has estimated that House of Fraser's unsecured creditors, aside from its employees, which will be transferred to Sports Direct, are owed around £484 million.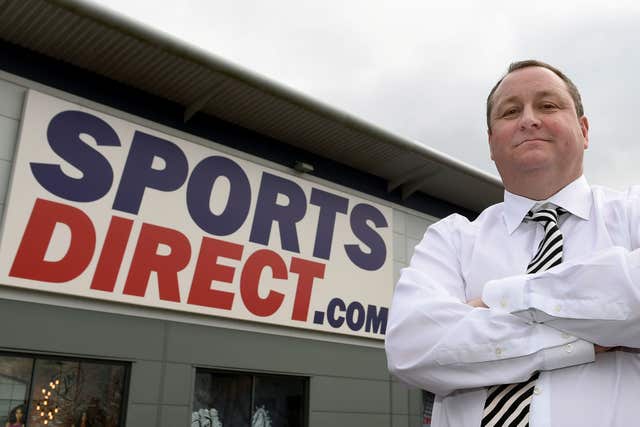 A dispute with third-party distributor XPO Logistics over non-payment has led to the closure of House of Fraser's warehouse and the cancelling of online orders.
According to the EY report, XPO is owed more than £30 million.
It also shows House of Fraser was knocked by a 7.7% decline in sales over the first 13 weeks of the year, and gross profit had fallen by £14.6 million.
The troubled department store made an operating loss of of £31.4 million, which EY said was largely due to the drop in sales.
Outlining the company's decline, EY said House of Fraser took several steps to try to address the issues, securing a £50 million injection of capital in March.
"However, these actions were unable to address the downturn in trading performance and the directors concluded that the business had reached a stage where it was no longer able to continue to meet its ongoing costs in its current format," the report said.
Mr Ashley purchased House of Fraser for £90 million in a so-called pre-packaged administration, which allows him to drop certain liabilities through the insolvency process.
House of Fraser's creditors also include its PR firm, Newgate Communications, which is owed £33,512, and Royal Mail, which is owed £135,465.