Historic castles which have survived sieges and conflict are now facing new threats including invasive weeds and severe weather, English Heritage said.
The charity, which looks after 66 castles across England from Dover to Carlisle, said it is spending £1.9 million this year on wall repairs, including removing deep-rooted damaging weeds such as ivy and valerian.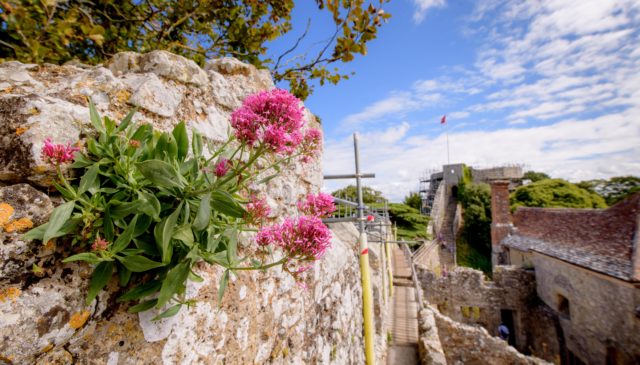 English Heritage is running a crowdfunding appeal as part of its #LoveCastles summer season in the hope of raising £50,000 from the public to help it protect the landmarks for future generations.
The charity is making the call as it revealed more people than ever are visiting its castles, with a record 1.2 million visitors enjoying a day out at an English Heritage castle since the start of May – up 10% on last year.
Throughout the year, urgent conservation work is taking place at castles across the country.
This includes removing extensive ivy and other plants, shrubs and even trees whose roots are growing into the castle walls, which then need to be repaired.
Eroded stones may also need to be replaced to strengthen weakened walls.
English Heritage chief executive Kate Mavor said: "So far this summer we've seen more people than ever visit the castles in our care.
For more information people can visit www.crowdfunder.co.uk/defend-our-castles