Former BHS owner Dominic Chappell may have been a victim of political pressure when he was prosecuted for breaching pensions laws, his lawyer has claimed.
The 51-year-old ex-racing driver was ordered to pay more than £87,000 – including a £50,000 fine – after being found guilty in January of failing to provide information to investigators about the firm's pensions schemes when it collapsed with the loss of thousands of jobs. He has appealed the conviction.
During a preliminary hearing at Hove Crown Court on Friday, barrister Michael Levy said: "It was TPR (The Pensions Regulator) who was under pressure to do something and to be seen to be responding politically at that time.
"It may be because there was a political dimension."
Outlining the defence ahead of a full appeal hearing next month, Mr Levy accused the watchdog's demands for "thousands and thousands and thousands of pages of documentation" of being disproportionate and unreasonable, claiming Chappell had been pursued unfairly.
In court, he said Chappell, who did not attend the hearing, was not given long enough to provide the information and even with "teams of people working through the weekend" they were not able to meet the deadlines.
He likened the timescales to being told to hand over "10,000 pages of information in a day".
Chappell was sent two statutory notices by TPR, known as section 72s, in March and April 2016 before a warning notice was issued on November 2 of that year.
The first he learned of the warning notice was when a Daily Telegraph reporter phoned to question him about it, the court heard.
Mr Levy questioned whether TPR were "secretly aware" HMRC would raid Chappell's property – confiscating laptops, documents and files – on the same day the warning notice was issued.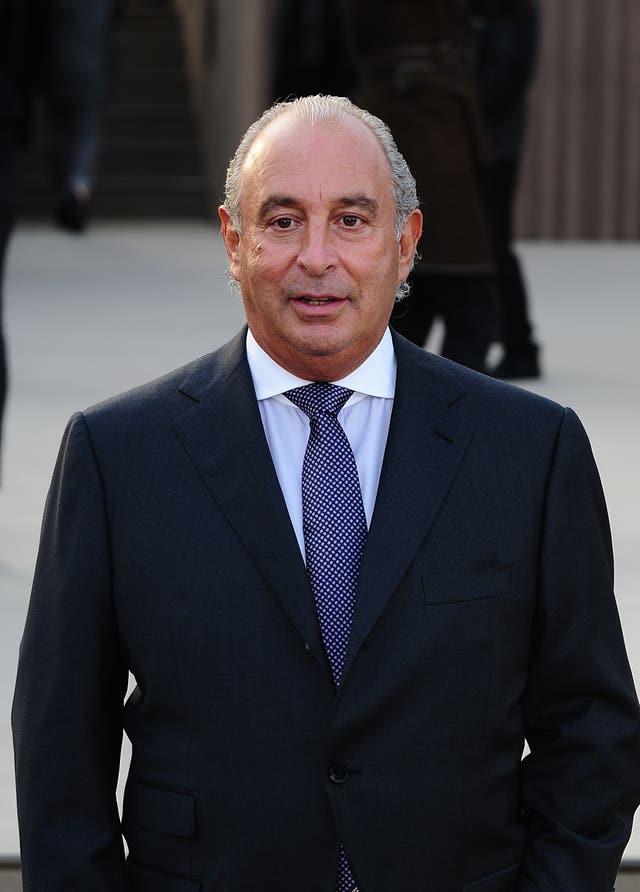 He added: "Another government body had rendered it impossible for him to comply."
Chappell, a director of company Retail Acquisitions which bought BHS for £1 from billionaire Sir Philip Green in 2015, was prosecuted by TPR under the Pensions Act 2004.
The self-described entrepreneur, of Blandford Forum, claimed he did "everything and more" to help the regulator, but he was found guilty of three charges after a four-day trial.
Mr Levy said: "We are keen to prove Chappell's co-operation when he had the ability and funds."
He said Chappell was locked out of BHS offices after liquidators moved in and could not access documents – something TPR dispute.
After losing the services of firms Grant Thornton and Olswang, Chappell was trying to solve the situation "effectively by himself", Mr Levy added.
Chappell may also be asked to prove he was ill and travelling abroad during the period in question because he also claims this prevented him from assisting investigators, the court heard.
Mr Levy branded it "extraordinary" TPR were "not prepared" to disclose the name of the employee who made the decision to issue the formal demands or how this decision was made.
He added: "We say we are entitled to ask about that and explore it."
Alex Stein, prosecuting, said Chappell and his lawyers could have applied for a judicial review at the time but this did not happen.
He said there were "a lot of bold assurances" being made and TPR were happy to see the evidence.
Mr Stein said it was "simply incredulous" that Chappell's solicitor Adrian Ring – who was present during his trial – would continue to act on his behalf and also could be called as a witness during the appeal.
Mr Ring has a professional obligation to avoid a conflict of interest, the court heard.
Chappell cannot get legal aid and has no funds to change his solicitor, Mr Levy said. Chappell previously said the sentence had left him "financially crippled".
BHS went into administration in April 2016, leaving a £571 million pension deficit. Sir Philip later agreed to pay £363 million towards it.
Earlier this week, TPR claimed Chappell knew BHS was insolvent when he bought it so he should have paid acquisition fees himself rather than taking cash from the chain afterwards, sources told Press Association.
Chappell, who denies this, will return to court on September 17 for the week-long appeal hearing.