About 100 residents were forced to evacuate their homes after a major fire broke out at an industrial unit in Weymouth.
Dorset and Wiltshire Fire and Rescue Service said properties within a 100-metre radius of the blaze had been evacuated and that a major incident had been declared.
The fire, believed to involve a car garage workshop near Holly Road, Cromwell Road and Highland Road, broke out shortly before 5am on Sunday.
Investigators said they are working to identify the cause but thanked local guest houses and The Rock sports bar for providing help.
Around 75 residents were taken in by The Rock, which opened up especially to provide food, drink and shelter throughout the morning.
Shaun Parker, 20, one of the managers, said: "We are a community-run pub, so we are always looking to do things to help each other out.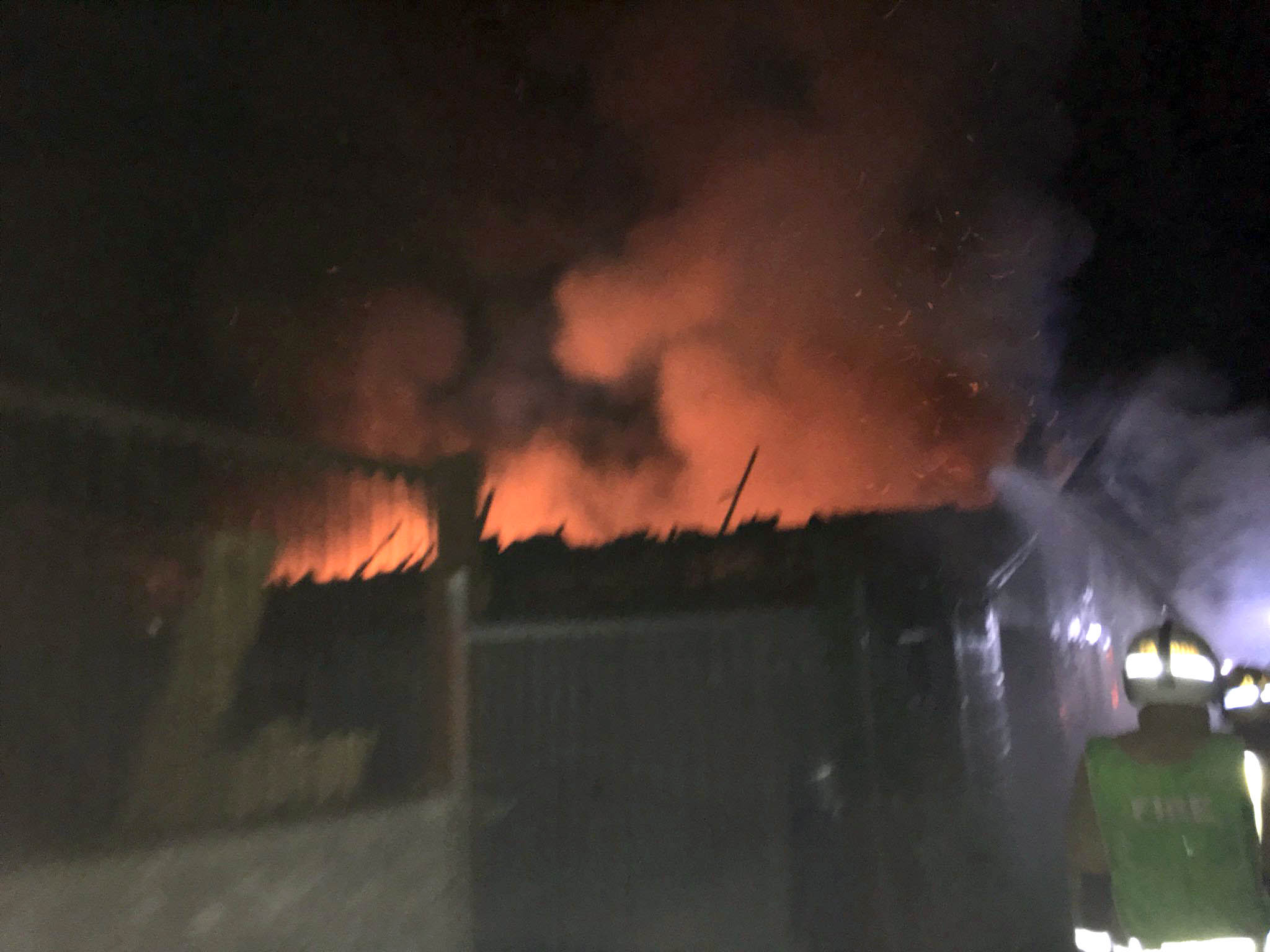 "He suggested opening up to give people somewhere to go, so we all sort of rallied around.
"There were people of all ages, the youngest was one and the oldest in their 80s, and at first I think people were a bit unsteady with what was going on.
"But we got the teas and coffees out, knocked up some bacon sandwiches, stuck the telly on and let people just try and relax for a bit and feel at home until they could go back."
He said the final evacuees were allowed back home shortly after 10am.
Fire services said the blaze took hold when acetylene gas cylinders caught alight.
About 45 firefighters were needed to get the blaze under control.