Three anti-fracking activists freed from prison have vowed to continue their protests as their lawyers said they may challenge their convictions.
Simon Blevins, Richard Roberts and Rich Loizou were jailed at Preston Crown Court in September after being found guilty of public nuisance over a protest last July at Cuadrilla's fracking site in Lancashire.
But they were freed on Wednesday by Court of Appeal judges, who said their original sentences were "manifestly excessive".
Their lawyers said they may challenge their convictions on the basis of "apparent bias" by the crown court judge.
"The fracking industry threatens to industrialise our beautiful countryside. It will cause famine, flooding and many other disasters on the world's most vulnerable communities by exacerbating climate change.
"Fracking is beginning right now, so there has never been a more crucial moment to take action. Your planet needs you."
Relatives including Blevins' mother, Rosalind Blevins, and Loizou's father, Platon Loizou, said they were "delighted" with the court's decision.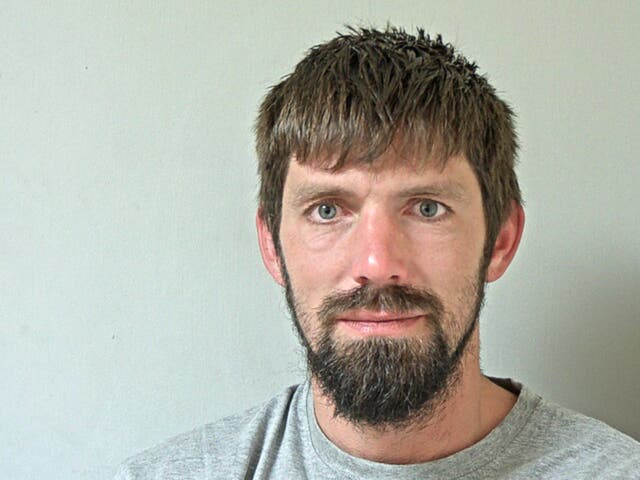 Soil scientist Blevins, 26, from Sheffield, and teacher Roberts, 36, of London, were both jailed for 16 months, while piano restorer Loizou, 32, from Devon, was given 15 months after being convicted of public nuisance.
The Lord Chief Justice Lord Burnett said the sentences were "manifestly excessive" and replaced them with conditional discharges.
Supporters in the packed courtroom, who had gathered outside for a demonstration before the hearing, erupted into applause as the decision was announced.
The men were the first environmental protesters to be imprisoned since the Kinder Scout mass trespass of 1932 – during which, the court heard, violence was used.
She said: "These men now have a criminal convictions which will very much affect their future lives.
"In our submission, that is enough, that is proportionate to what they did."
Ms Brimelow told the court the sentences had a "chilling effect" on protest.
At the sentencing hearing on September 26, Judge Robert Altham said he could not suspend the jail terms despite accepting the impact of incarceration and the good they did in the community.
Ms Brimelow told the court that she wished to make submissions on the basis of the "apparent bias" of Judge Altham, although the court did not hear this ground of appeal.
However, she said Judge Altham's sister wrote a letter in support of fracking in 2015, which was co-ordinated by an organisation supported by Cuadrilla.
Lord Burnett said during the hearing there was "no evidence" that the judge had any financial interest in fracking.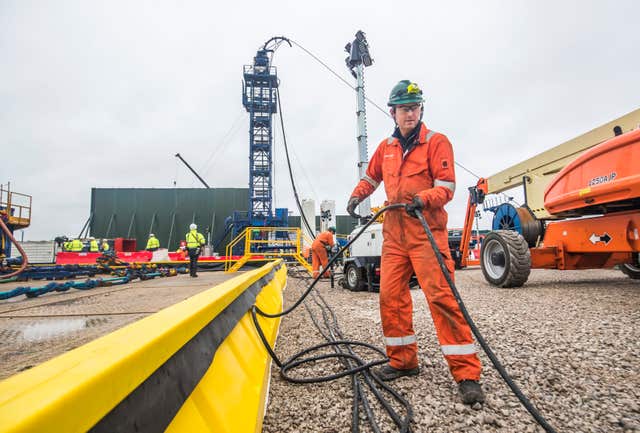 She added: "We will be reviewing whether to seek to appeal the conviction on the basis of apparent bias by the judge, namely whether somebody sitting in court with that information would be confident that he was independent and impartial, as is needed in our justice system."
A spokesman for the Judicial Conduct Investigations Office confirmed it has received a complaint about Judge Altham, which it will consider.
The protesters' appeal was supported by human rights organisation Liberty and environmental campaign group Friends of the Earth.
Friends of the Earth lawyer Katie de Kauwe said: "We are very pleased that the Court of Appeal has today found that the custodial sentences were manifestly excessive and quashed them.
Liberty's head of legal casework Emma Norton said: "This is a victory for human rights and civil liberties."
A fourth activist, Julian Brock, 47, from Torquay, was sentenced to 12 months in custody, suspended for 18 months, after he admitted public nuisance.
Mr Brock did not challenge his sentence.
Last week Cuadrilla was given the go-ahead to start work at the site following a failed High Court bid by campaigners to block fracking due to safety concerns.
Lord Burnett said the court will give full reasons for its decision at a later date.