Eurostar is to increase its London to Amsterdam services to cope with demand.
A third train will operate on the route every day from next June.
There are currently two daily trains on weekdays, and one on Saturdays and Sundays.
Services run from London St Pancras International to the Dutch capital via Brussels and Rotterdam.
More than 130,000 passengers have used the trains since the route was launched in April.
Although passengers are able to travel direct from London to Amsterdam, journeys in the opposite direction involve a change of trains in Brussels for passport checks and security screening.
Eurostar has described this as a "temporary measure" while the UK and Dutch governments complete an agreement to allow border screening on departure in Amsterdam, as happens in Paris and Brussels.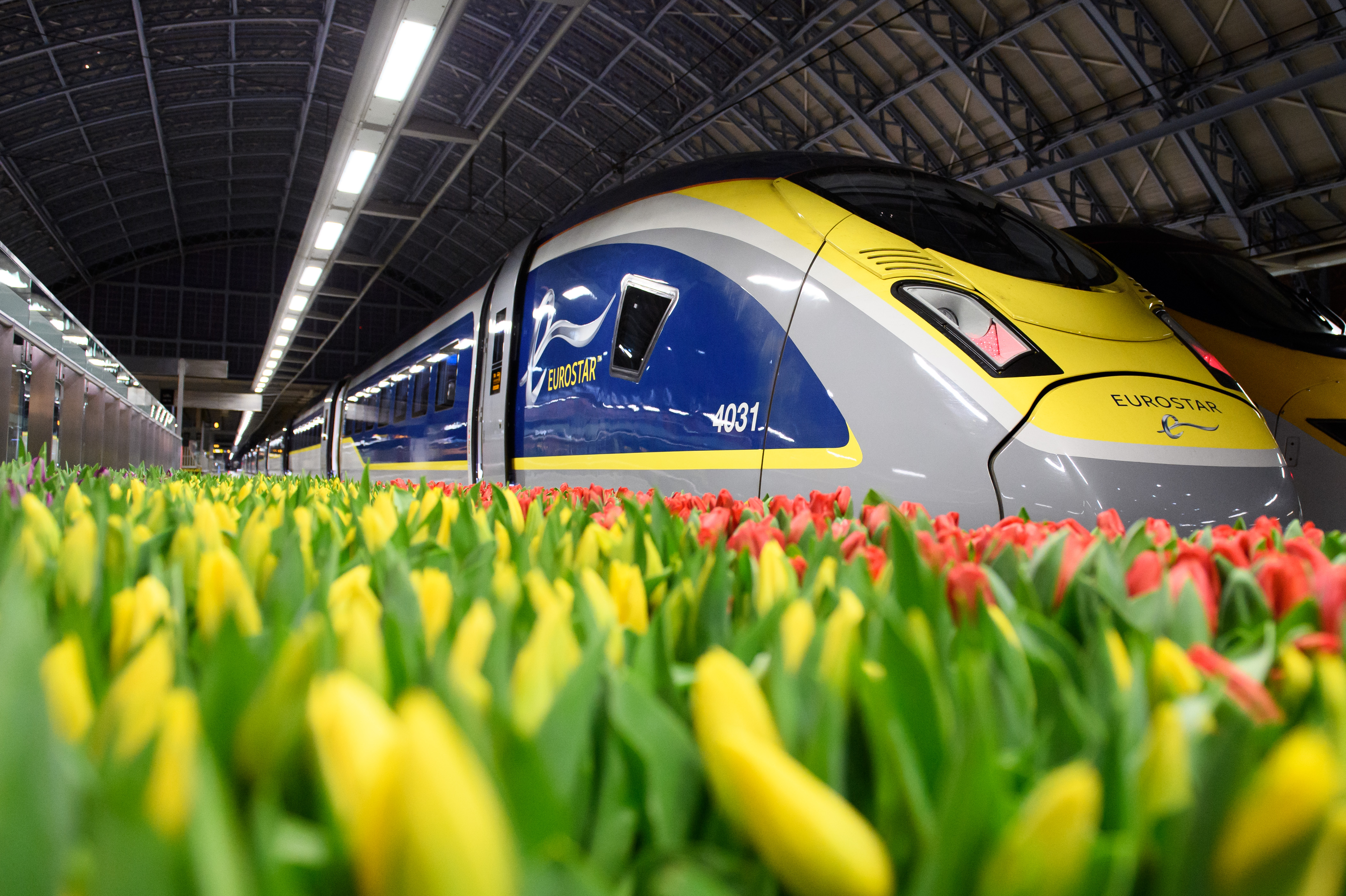 The cross-Channel rail operator said it will add a fourth daily service once the agreement is reached, with ambitions for a fifth.
Train journeys from London to Rotterdam take three hours and one minute, with Amsterdam reached in three hours and 41 minutes.
Trips in the opposite direction take almost an hour longer due to the change of trains in Brussels.
Dutch transport secretary Stientje van Veldhoven told Rotterdam-based newspaper Algemeen Dagblad: "I want to get as many passengers as possible to choose the train over the plane for short distances within Europe.
"I want to do everything I can to make Eurostar's plan possible."
Eurostar says its city centre to city centre service is attracting passengers who prefer high-speed rail over flying. Airlines offer London to Amsterdam flights which last as little as one hour.