Arlene Foster has accused Sinn Fein of an "hysterical response" to John Downey's arrest, questioning whether the party now supports the independence of police and prosecutors.
The DUP leader heavily criticised the republican party after a number of senior figures condemned the arrest of the 66-year-old Co Donegal man over the murders of two soldiers in Co Fermanagh.
A number of Sinn Fein members attended Downey's court appearance in Dublin on Tuesday. He was detained ahead of an extradition bid to bring him to Northern Ireland to face charges for the murders of Lance Corporal Alfred Johnston, 32, and Private James Eames, 33, in Enniskillen in 1972.
Sinn Fein has claimed the arrest of Downey, a recipient of one of the UK Government's controversial On The Run letters, was in breach of the assurances he had been given that he was not wanted by the authorities in the UK.
Mrs Foster, who represents the Fermanagh and South Tyrone constituency where the soldiers were murdered, said the reaction of party figures like Donegal TD Pearse Doherty and North Belfast MLA Gerry Kelly had raised "fundamental questions" for Sinn Fein president Mary Lou McDonald on whether she supported the independence of police and prosecutors.
"A key principle of our democracy is that justice is blind," she said.
"No one is above the law and everyone is equally subject to it. Indeed, everyone is innocent until proven guilty.
"Gerry Kelly, the party's Northern Ireland policing spokesman, has accused the police, the PPS (Public Prosecution Service) and the Government of being 'vindictive' and acting in 'bad faith' because John Downey has been arrested.
"Meanwhile, the Party's TD for Donegal Pearse Doherty said the arrest of John Downey was 'out of order'.
"This is incredible. There is nothing 'out of order' or 'vindictive' about allowing the independent prosecution service to go about its work. Innocent victims have waited for 40 years for justice yet Sinn Fein has not a single word for those grieving families."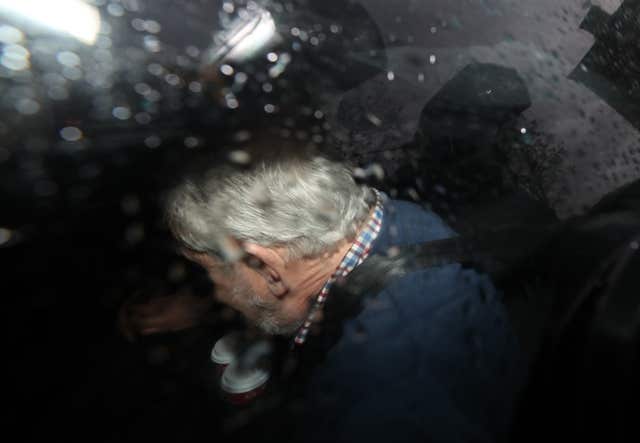 On Tuesday she said: "Of course all arms of justice are not above criticism but the objection of Sinn Fein to the Downey arrest relates to his on-the-run side-deal with Tony Blair. That side-deal was a corruption of justice.
"Being 'a friend of the peace process' or having a grubby secret letter should not allow anyone to escape justice for taking innocent life."
Responding to Mrs Foster's remarks, Sinn Fein highlighted a High Court ruling earlier this year that found the DUP leader's decision to block funds for legacy inquests in Northern Ireland was unlawful and flawed.
A Sinn Fein spokesman said: "It's rich for Arlene Foster to be lecturing anyone about respecting the independence of judicial and legal processes when the courts found that she acted unlawfully in blocking the Lord Chief Justice's legacy plan. A move which denied truth and justice to victims of the conflict.
"Arlene Foster herself announced a DUP initiative accusing prosecutors and police of mounting a 'witch hunt' against former state forces despite evidence from the PSNI and DPP showing this to be categorically untrue.
"Her party and the British government continue to peddle this myth."