The Prime Minister has rejected claims by Democratic Unionist Party leader Arlene Foster that she has "given up" on getting a better Brexit deal.
Theresa May faces a battle to get her draft EU withdrawal deal through a House of Commons vote on December 11.
The DUP's 10 MPs are pledged to oppose the agreement.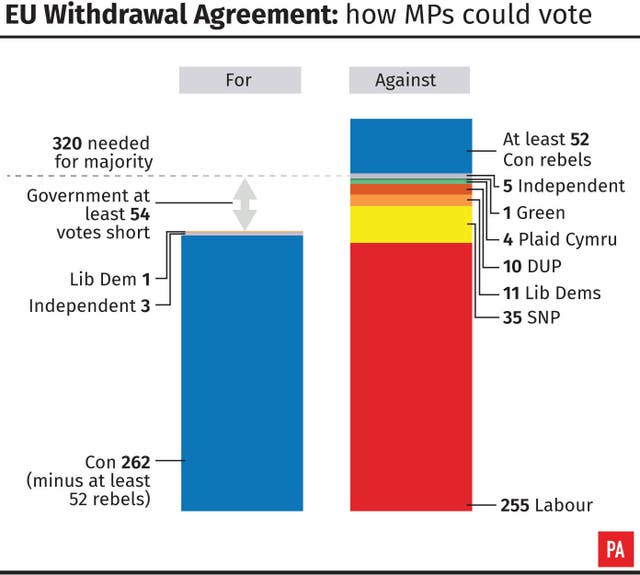 She said: "We have been resisting many of the things the European Union had wanted to put.
"When you negotiate neither side gets 100% of what they want, it is about compromising, but you have to be clear about what your vital interests are and we have protected those vital interests, and that includes protecting the interests of the people of Northern Ireland."
Mrs May is due to visit business leaders at Queen's University Belfast on Tuesday afternoon.
In an interview with the BBC, Mrs Foster said: "The disappointing thing for me is that the Prime Minister has given up and she is saying this is where we are and we just have to accept it.
"She may have given up on further negotiations and trying to find a better deal but I have not given up.
"I believe in a better way forward and I believe we must find that."