The Dean of Westminster has prayed for an "end to terror and for the triumph of peace" as he remembered the New Zealand mosques terrorist attack on Anzac Day.
Dr John Hall also spoke about the importance of "national pride" as he led the annual Westminster Abbey Service honouring Australia and New Zealand's war dead.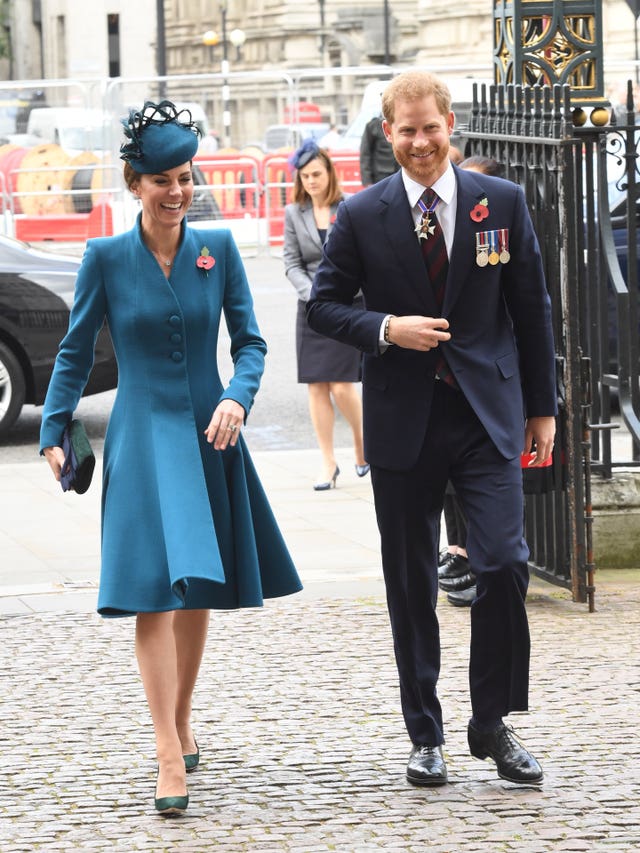 — Westminster Abbey (@wabbey) April 25, 2019
His presence suggested his pregnant wife Meghan, who has not been seen publicly for some weeks, was not due to give birth imminently.
In his bidding the Dean said: "We honour today the bravery and determination of the men at Gallipoli.
"The spirit of national pride encourages us, as we bring to mind in particular the recent terrorist attack in Christchurch, New Zealand.
"We pray for an end to terror and for the triumph of peace."
Anzac Day – April 25 – marks the anniversary of the start of the First World War Gallipoli landings, and is a national day of remembrance for Australia and New Zealand.