The Scottish Green Party says it will not take part in parliamentary business on Wednesday, when staff at Holyrood are expected to go on strike.
Members of the PCS union are taking part in industrial action on February 1 as part of a day of action around the UK.
It means the parliament will be closed to the public, but chamber and committee meetings are still expected to go ahead.
The Scottish Greens said they would not cross "virtual or physical picket lines" – meaning they will not take part in person or remotely.
Some other MSPs, including Labour's Richard Leonard and Carol Mochan, have also indicated on social media that they will not cross picket lines.
Green MSP Maggie Chapman said her party would join protests to show their support.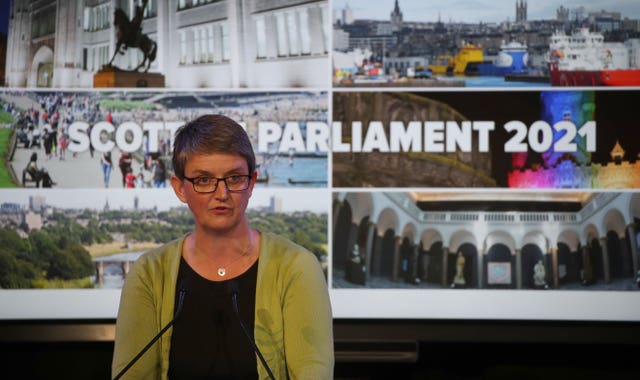 "We are clear that we will not cross any virtual or physical picket lines, and hope that others will join us in that.
"The very rights of the trade union members to strike are under direct attack by the Tory government at Westminster.
"Everyone who recognises the vital work that unions have done to support us all should oppose this dangerous and anti-democratic slide towards authoritarianism and stand with striking workers."
"As parliamentarians, we have a duty to defend those rights. We call on all trade union activists and others to stand tall together against this brutal assault on working people right across the country."
Last week, the Scottish Parliamentary Corporate Body (SPCB) – which is responsible for the administration of the parliament – said it is "committed to ensuring that Parliamentary business can continue" during the strike.
The SPCB stressed that it "respects the right of union member staff to act where they feel strongly about the issues that affect them" and also said it "recognises the vote for industrial action is often used as a last resort".
It added: "Pay and job security are matters which are under the SPCB's control. SPCB staff were awarded a pay increase of 4.5% for this financial year.
"A guarantee of no compulsory redundancy is in place until the end of March 2023.
"The SPCB is also looking to commence next year's pay negotiations early to ensure there is no delay in finalising the pay award to its staff."