An independent conduct watchdog has decided not to investigate Surrey Police over the force's recent contact with a man about his firearms licence days before he was found dead alongside his wife and daughter at a private school.
Epsom College headteacher Emma Pattison, 45, was found dead with her husband George Pattison, 39, and their seven-year-old daughter Lettie at their home in the grounds of the school in Surrey on Sunday.
Surrey Police has said Mr Pattison legally owned a gun that was discovered at the scene of the tragedy and the force has launched a homicide investigation, with the deaths being investigated as a possible murder-suicide.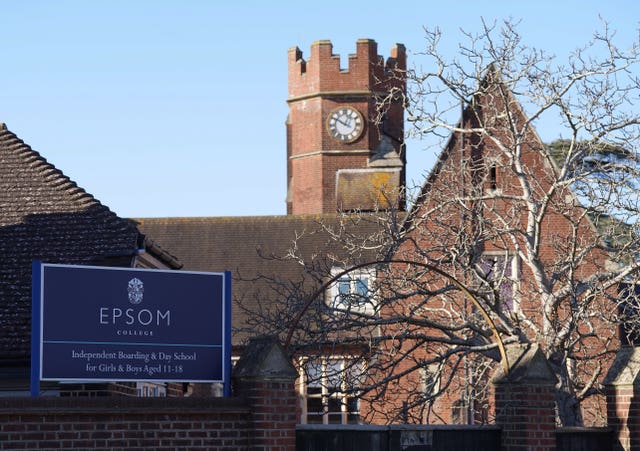 The force referred itself to the Independent Office for Police Conduct (IOPC) due to its contact with him on February 2.
But on Friday, an IOPC spokesperson said: "We received a mandatory referral from Surrey Police on February 5 related to the deaths of Emma, Lettie and George Pattison.
"We have reviewed the recent contact Surrey Police had with Mr Pattison regarding his firearms licence and have decided that no investigation is required.
"Following a thorough assessment of the available evidence, we determined on February 8 that the matter should be returned to the force to handle as it deems appropriate.
"We have reminded the force of its obligations, and that if evidence were to come to light that anyone serving with the police may have breached standards of professional behaviour or committed a criminal offence in connection with this, they should refer relevant matters to us."