One of the newest Royal Fleet Auxiliary (RFA) ships is visiting Belfast to help with planning for the building of new support vessels in the city.
Hundreds of new jobs are set to be created to build the three RFA ships at the Harland and Wolff shipyard, part of the Team Resolute consortium which won the Ministry of Defence contract.
The trio will be the first ships built by Harland and Wolff in Belfast since MV Anvil Point was launched in 2002.
Production is due to start in 2025, and all three support ships are expected to be operational by 2032.
RFA Tidesurge arrived in Belfast earlier this week and is hosting the design teams involved with the new ships.
The 39,000-tonne tanker was built in South Korea and entered service in 2019.
It is part of the fleet that would be deployed with the Royal Navy's new aircraft carriers, HMS Queen Elizabeth and HMS Prince of Wales.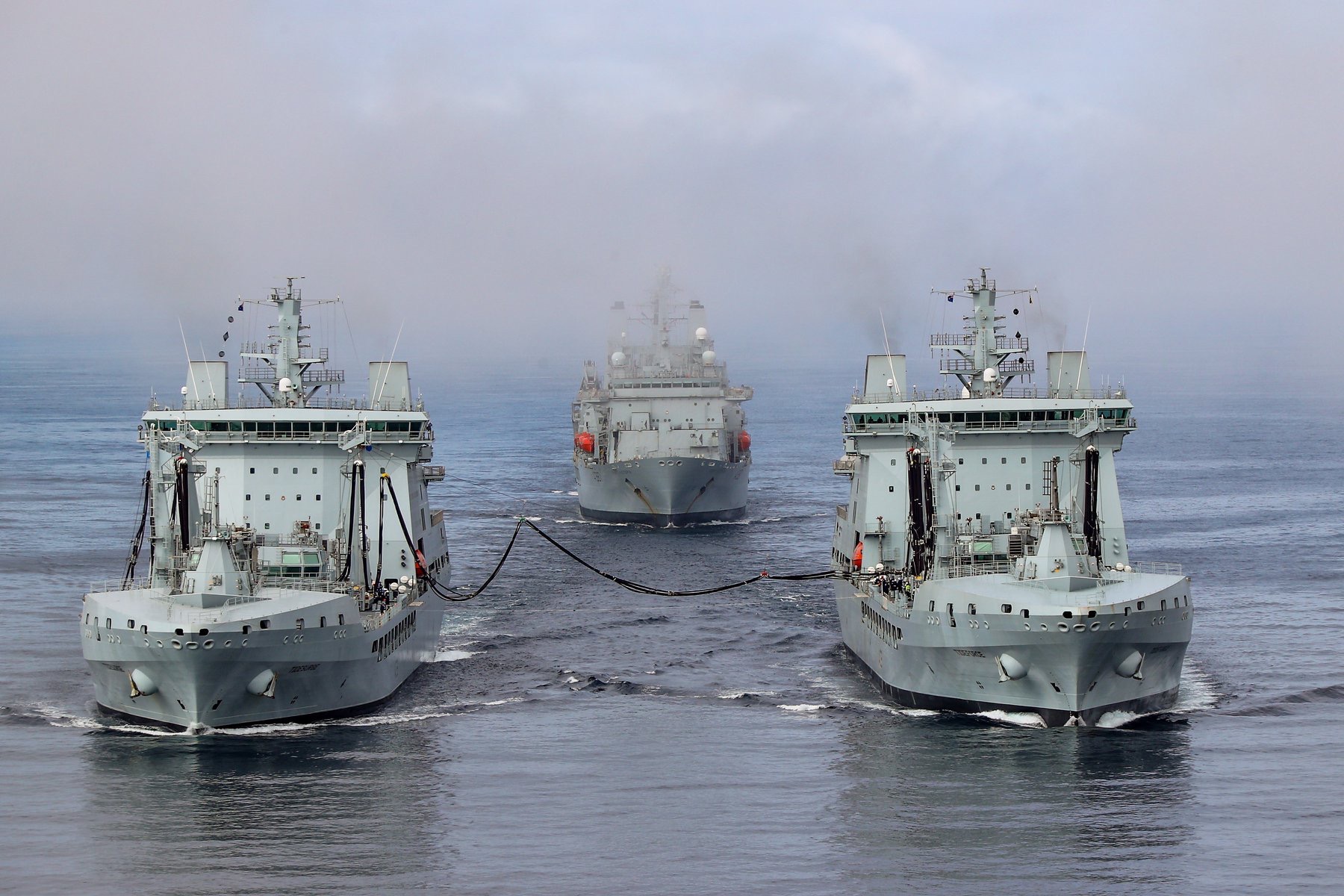 He explained that the primary role of RFA vessels was to support Royal Navy ships, including refuelling at sea.
Having joined the RFA in 1982 at the age of 18, Captain Woodfield has a wealth of experience, including operational tours in the Falklands, the first Gulf War, Nato peacekeeping during the Balkans war and UN deployment to Angola.
He welcomed the building of the ships in Belfast, adding that the RFA had a long history of shipbuilding in the city, including RFA Fort Victoria in 1990 – one of the fleet the new ships will replace – and the converting of RFA Argus in 1986.
"We've been imparting some of the very good aspects which are incorporated into this ship, but also, as we've operated the ship, some of the things we have found that there could be a better design solution for.
"We have quite a lot of good history with shipbuilding in Belfast, it's really pleasing to see these ships being built in Belfast as well.
"There will be a significant RFA presence here over the next 10 years as we build the three new ships.
He described the process of refuelling Royal Navy ships while moving at sea as "fairly standard" for the RFA.
"But I think for lay people who haven't seen it before, two or three ships driving along at 12 knots, 30 to 50 metres apart connected and pumping fuel would seem fairly daunting, but it's something that is routine for us, and that's where our professional skills lie," he said.