"Protagonist" Dominic Raab should stop making public statements about an investigation into his conduct relating to allegations he bullied staff, a civil service union chief has urged.
The Deputy Prime Minister has given interviews defending himself against the claims, telling the BBC: "I'm confident I have behaved professionally at all times."
Referring to allegations made in the media by anonymous whistleblowers, Mr Raab said he would not comment on them specifically but said "my experience is that they are mostly incorrect".
Dave Penman, the general secretary of the FDA union, which represents senior civil servants, called on the Cabinet minister to cease speaking in public about the case.
He told BBC Radio 4's Today programme: "What we need is for this inquiry to conclude as quickly as possible and for the protagonist in it, who has been reminded about confidentiality, to stop giving comments to the public.
"This demonstrates ably the issue of why the Prime Minister should have suspended Dominic Raab because, while these allegations are hanging over him, he is still serving as a minister, there are still concerns about someone who conducts themselves potentially in that way still being in charge of civil servants."
The Prime Minister has resisted calls for Mr Raab to be suspended or to step aside while he is investigated, with Rishi Sunak instead waiting for the inquiry to conclude.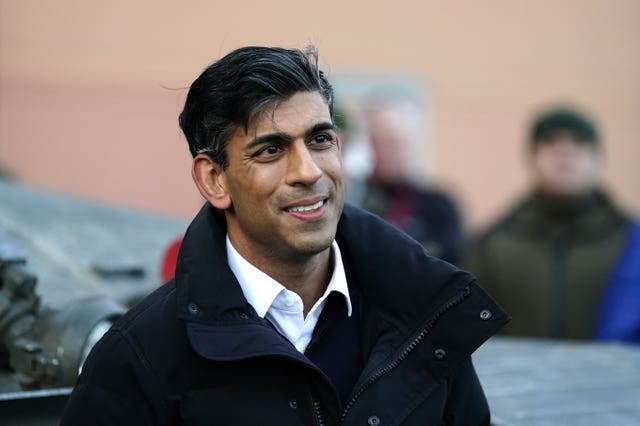 Mr Raab also gave an interview to the Daily Telegraph in which he was asked about the bullying investigation.
Asked if he was confident that he would still be in post in the summer, he repeated the line given to the BBC, saying: "I'm confident I have behaved professionally at all times.
"And I will engage with the inquiry, and of course I would not want to say anything that prejudiced it."
He also told the newspaper that "setting high standards and zero bullying" were two aspects of managerial behaviour that were "perfectly reconcilable".
The FDA's Mr Penman said Mr Sunak would have a decision to make on Mr Raab's future if his deputy was found to be a bully.
"It is quite clear, if you bully civil servants as part of your role as minister, that is a breach of the code," he told Today.
"As a breach of the code, then the Prime Minister has to make a judgment about whether you should still be in office."