Nurses in England are preparing to escalate their dispute with the Government by involving staff from emergency departments, intensive care and cancer wards in the next round of industrial action.
The Royal College of Nursing (RCN) is understood to be considering action across three separate days and throughout the night.
The union is preparing to step up the dispute by ending a process where the RCN had agreed local exemptions from strike action with hospitals.
The process, involving around 5,000 derogations or exemptions at a local level, had been decided through joint committees of NHS and RCN staff.
The RCN told NHS leaders on Friday it is preparing to ask its members working in emergency departments, intensive care units and oncology to join the strike.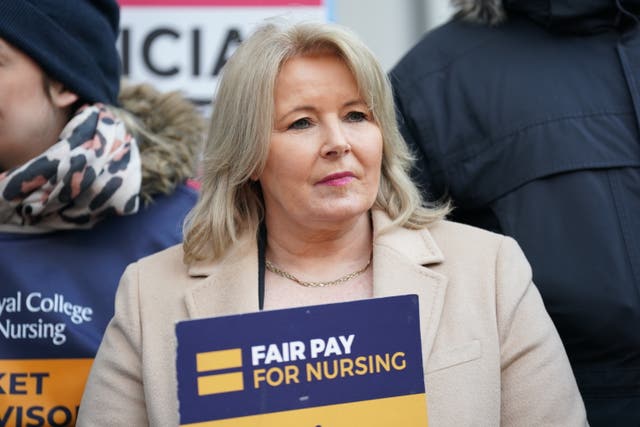 An RCN source said: "NHS leaders are fearing this escalation and they must bring pressure to bear on Government to get it stopped.
"They were expecting an escalation but had not prepared for the removal of the committees and derogation process that too many had manipulated at local level and applied pressure on nurses to break the strike."
Dates for the next strike by nurses in England are expected to be announced within days, with the action expected to take place within a couple of weeks.
Nurses from the RCN took part in two days of strike action on Monday and Tuesday in England but a walkout in Wales was cancelled following an improved pay offer from the Government in Cardiff.
Union leaders have implored Health Secretary Steve Barclay to act to prevent further strike action in England, but Prime Minister Rishi Sunak's Government has indicated it will not budge on one of the main points of contention – pay for 2022/23.
Ministers have said they want to look forward to next year's pay award but unions have said that current pay rates need to be addressed given the spike in the cost of living as a result of soaring inflation.
RCN general secretary Pat Cullen wrote to Mr Sunak with a direct appeal for talks but a week later the Prime Minister has not replied and there has been no contact with the Department of Health and Social Care.