A campaigner who has been made an MBE for services to tackling period poverty said her honour is a "great accolade and a great honour but it is quite sad" her charity is needed in the modern-day world.
Tina Leslie, 58, founder of Freedom4Girls, said the problem of period poverty is being made worse by the cost-of-living crisis.
After collecting her honour from the King at a ceremony at Windsor Castle, she described herself as feeling like she is "the voice for the people who don't have a voice".
Ms Leslie, of Leeds, said: "For us in fighting period poverty where there is such a stigma and shame about it, having these sorts of awards puts it into perspective.
She said she started her work in 2015 in Kenya before bringing it to the UK in 2017 when she found out schoolgirls were missing classes over the issue.
She feels that policymakers are now "listening but whether they are doing anything about it is another thing – it is very difficult".
Ms Leslie added: "(This) is an issue that is increasing because of the cost-of-living crisis. There are so many people who can't afford food and if you can't afford food, then they can't afford period produts.
"It is really sad and is not good.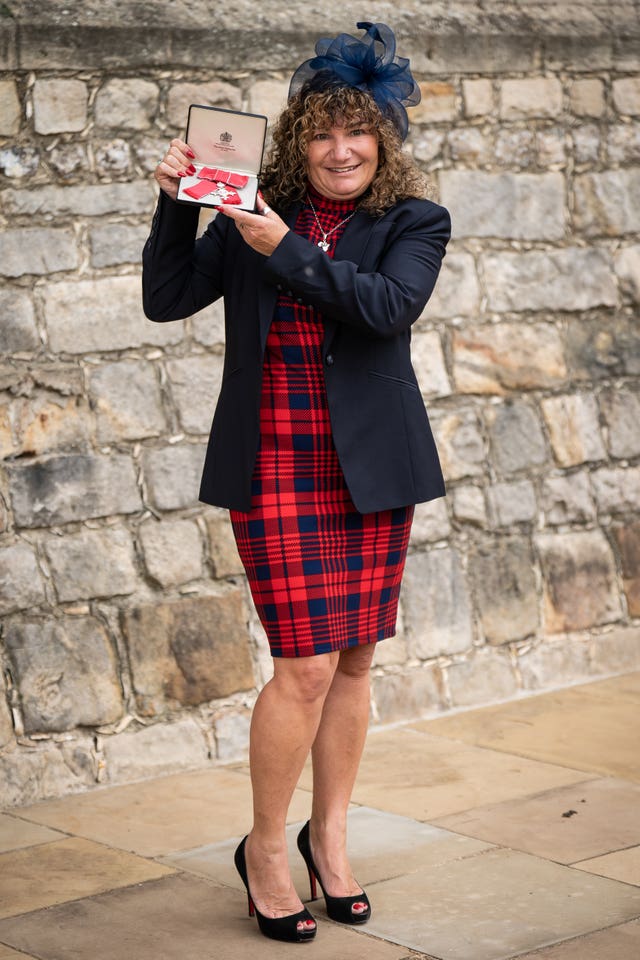 In her work, she has found that people particularly from an older generation may find it is still "a taboo subject to talk abut periods" and "unfortunately you can see they want the ground to open up" when you speak about the subject.
She notes that part of the problem is that those who make the policies "sort-of tend to be those people – they don't really understand what the issue is".
Improving education around the topic is "important from quite a young age because then it will stop that stigma and taboo", Ms Leslie said.
She added: "It would help to normalise periods because it is something that half the population have (to deal with)."