No new pay offer has yet been made to Scotland's teachers in a bid to end strike action, union leaders have said.
Andrea Bradley, the general secretary of the EIS teaching union, said that they did "not have a piece of paper with numbers on it".
Scottish Education Secretary Shirley-Anne Somerville said on Monday that she hoped a "new, fair and affordable offer" could be put to teaching unions "within the next few days".
However, Ms Bradley insisted there would need to be "significant movement" on the pay rise that has already been offered for teachers to consider halting their action.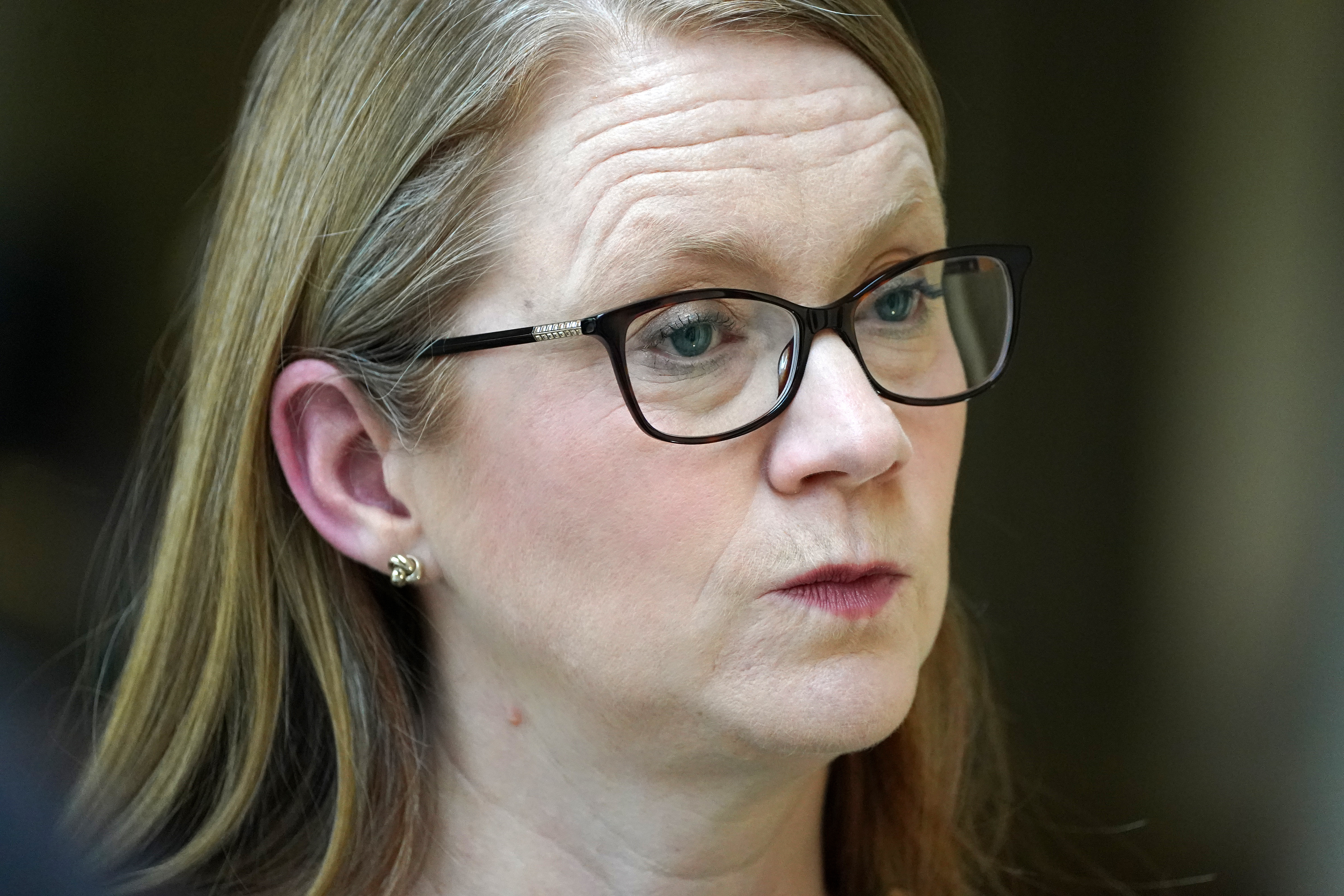 Ms Somerville, whose constituency could also be targeted, urged unions to suspend that action, saying the Scottish Government had been working with council leaders at Cosla to come up with a new pay offer.
The deal that has been rejected would see most teachers receive a 5% pay rise, but some lower paid staff would get more.
Ms Somerville said that "if we can get this offer on the table, I hope trades union colleagues will take it back to their members so this dispute can be resolved without further disruption to children and young people's education".
However, Ms Bradley told BBC Radio Scotland's Good Morning Scotland programme: "As yet, we don't have anything concrete to look at, we don't have a piece of paper with numbers on it, so it is all very speculative at the moment."
For the strike action to be ended, she said there would have to be "significant movement on the 5% that has been on the table since August", saying this had been "overwhelmingly" rejected twice by teachers.
Ms Bradley insisted: "There would have to be a significant improvement on that 5% for them to settle.
"The claim is for 10%, 10% over the course of this financial year represents a real terms pay cut."
However, she said the Scottish Government was now taking suggestions from the union "a bit more seriously", with Ms Bradley holding open the prospect of a two-year pay deal.
She said that "while the Scottish Government has less leeway and flexibility this financial year, it has much more leeway for the next financial year given it does have revenue raising powers, given it does have political priorities to decide upon".
The EIS has already staged national action, resulting in widespread school closures across Scotland, followed by a rolling programme of regional walkouts across the country.
Further Scotland-wide strike days are scheduled for February 28 and March 1 but, ahead of that, the EIS plans for targeted action in the constituencies of Ms Sturgeon and Mr Swinney, as well as the Dunfermline constituency Ms Somerville represents.
East Dunbartonshire, where Scottish Green education spokesman Ross Greer has previously stood, will also be targeted, along with the Dumfries area represented by Katie Hagmann, Cosla's resources spokesperson.
The EIS has already said that teachers in four of these five areas will be called out on three consecutive days from Wednesday February 22 to Friday February 24.