Rishi Sunak said he is "throwing everything" at resolving the problem of small boats of migrants crossing the Channel as he defended the prospect of handing the French government millions more pounds to stamp out the arrivals.
The Prime Minister held talks with French President Emmanuel Macron in Paris as part of a UK-France summit.
One of the priorities for the gathering at the Elysee Palace is dealing with migrants embarking from the northern French border, often in flimsy dinghies, to reach England's south coast.
More than 3,000 people have already made the perilous sea journey this year, with almost 46,000 arriving by unofficial routes in 2022.
Briefings from France have suggested a multi-year financing deal is on the table which could see Britain agree to pay millions of pounds to Paris in exchange for increased coastline patrols.
It comes four months after Mr Sunak and Home Secretary Suella Braverman announced a £63 million package – following on from a £55 million deal in 2021 – to increase patrol officers by 40% and allow British access to French border control rooms.
But the Prime Minister, who has made stopping the boats one of his top five priorities ahead of the next election, defended the cost of potentially handing more money to Paris to crack down on the problem.
He said the money invested was "yielding benefits" and the payments amounted to "sensible investments for the UK".
"That's the outcome of all that joint work, so those are sensible investments for the UK.
"I think everyone knows that we are spending £5.5 million a day plus on hotels.
"We would rather not do that, and the best way to stop that is to stop people coming in the first place."
He said tackling unlawful entrants is a "joint problem", adding: "I think it is wrong to characterise it as 'we are paying someone else to do something else'.
"This is a shared and joint endeavour to reduce illegal migration more generally, and it's not just a challenge that the French and ourselves face, it's a broader European challenge.
"If we are investing money we want to make sure that that is going on things that we think will make a difference.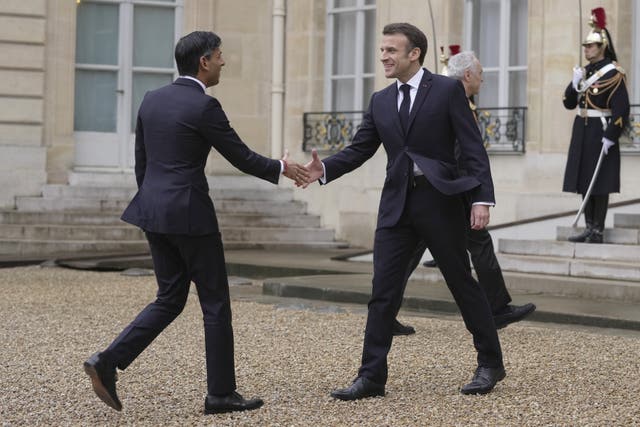 Asked why Britain was potentially about to agree to pay more only four months after a £63 million deal was sealed, Mr Sunak said: "It is not about 'that didn't work'. That was just the first step on a journey. And actually, that was great, we got that done so quickly… hopefully we can build on it today and hopefully over time even more to come."
The Prime Minister said there was no "silver bullet" for fixing the Channel issue but added that the Illegal Migration Bill announced this week, French co-operation and a deal on returning Albanian economic migrants were part of an overall clampdown.
Mr Sunak was set to discuss with Mr Macron the possibility of an EU-UK returns deal, meaning those arriving from Europe without the right to remain in Britain could be immediately returned to their country of origin.
It would also involve the UK taking Britons back who do the same in the EU.
The UK is privately keen on a bilateral returns agreement with France but Mr Macron is understood to want to work through the bloc.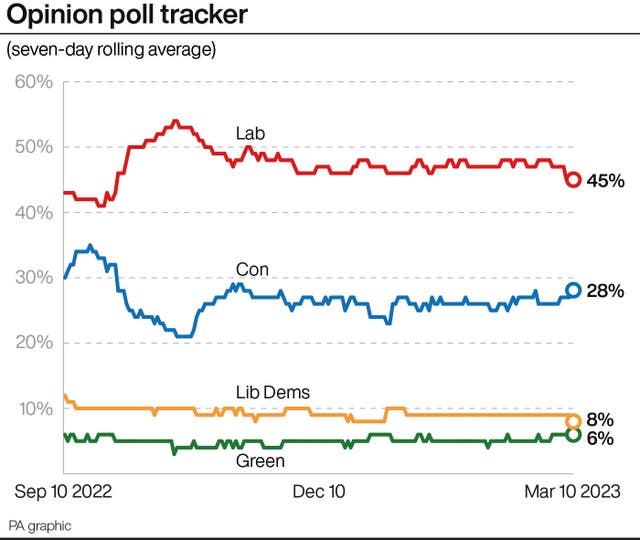 He said he hopes the framework "opens up other areas of constructive engagement" with the EU and that a returns deal is "one of the things that I want to talk to them about".
The summit – a once-regular event in the political calendar that has been revived by Mr Sunak – is being viewed as a thawing in cross-Channel relations.
Tensions festered between London and Paris during Boris Johnson's premiership, with Brexit and the Aukus submarines deal causing friction.
During Liz Truss's brief time as prime minister, she said the "jury is out" on whether Mr Macron was Britain's friend.
Asked on the train whether Mr Macron was a "friend or foe", Mr Sunak replied: "I said at the time I thought France was not just a friend but a close friend of the UK, and I stand by that.
"I can't figure out the past, all I can do is look forward, and my view is that having a strong collaborative relationship with the French with President Macron is a good thing for the country."