Prince Edward is following in the footsteps of a long legacy of dukes of Edinburgh, dating back 300 years.
The prestigious dukedom was first created in 1726 for the son of George II, Prince Frederick, who went on to die after being hit with a cricket ball.
Frederick was the heir apparent but the hatred between the prince and his parents sparked a national scandal.
He died before his father at the age of 44 so never became king. His death was later found to be due to a blood clot in his lungs.
The title passed to his son Prince George, who later became King George III.
George III was the longest reigning king in British history and dubbed Farmer George for his love of agriculture and experimentations with crop-growing.
He is widely remembered for two things: losing the American colonies and his so called "madness", although is actually thought to have suffered from a hereditary physical disorder called porphyria.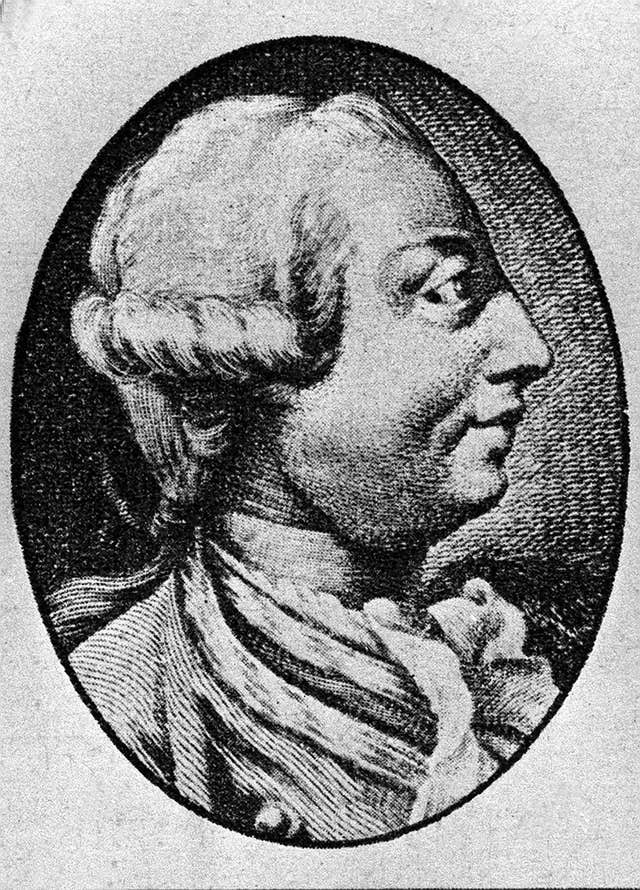 During the reign of Queen Victoria, the sole Duke of Edinburgh title was created again for Victoria's second son Prince Alfred, later Duke of Saxe-Coburg and Gotha.
He travelled the seas serving in the Royal Navy and was once shot in the back during a failed assassination attempt in Sydney.
Plans for him to become King of Greece were blocked by the British government, and he had an unhappy marriage to Grand Duchess Maria Alexandrovna, the daughter of the Russian Tsar Alexander II.
In 1947, Lieutenant Philip Mountbatten was given the title the Duke of Edinburgh ahead of his marriage to Princess Elizabeth, later Queen Elizabeth II.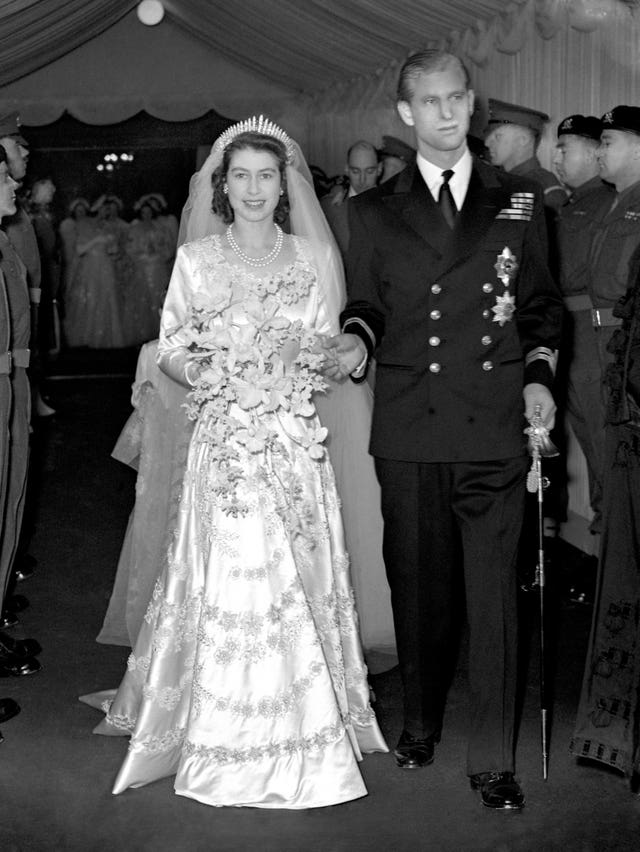 The duke and the Queen were married for more than 70 years and Philip dedicated decades of his life to royal duty, serving the nation at the monarch's side.
He founded The Duke of Edinburgh's Award scheme in 1956 and before his retirement at the age of 96 was patron or president of 785 organisations and charities.
Known for his direct approach, no nonsense Philip became famous for his "gaffes" but also for being the Queen's "strength and stay".
Philip's eldest son Charles, now King, inherited the title when Philip died in 2021, but did not publicly use it.
Edward was promised on his wedding day he would eventually inherit the title after the deaths of Philip and the Queen.
The Queen and Philip's youngest son dropped out of the Royal Marines in 1987 and was the first child of a sovereign to actively pursue their own career.
He set up his own film and TV production company, Ardent Productions, in 1990, but faced criticism over claims that he used official royal trips abroad, funded by taxpayers, to drum up business for his firm.
In the Queen's Golden Jubilee year of 2002, Edward and wife Sophie, now the Duchess of Edinburgh, announced they were quitting their businesses to become full-time royals.
It came after Sophie was caught in a fake sheikh sting and accused of trying to use her royal status to promote her PR business.
The pair have become known for their dedication to royal duty and staunch support of the monarchy over the past 20 years.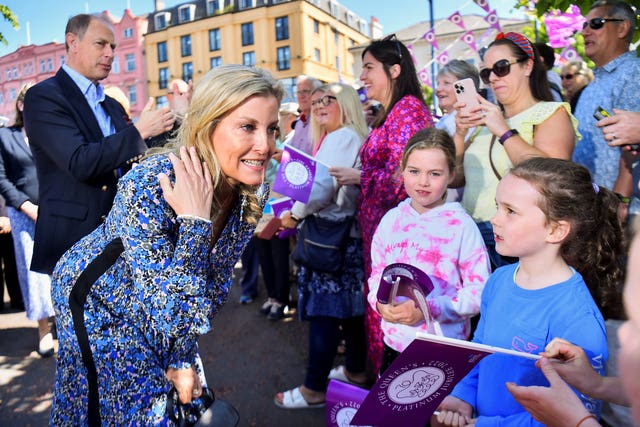 The last dukedom to be conferred by a British monarch was five years ago when the late Queen made her grandson Prince Harry the Duke of Sussex as a gift on the morning of his 2018 wedding to Meghan Markle, now the Duchess of Sussex.
Edward's son James is the new Earl of Wessex, having received his father's Wessex subsidiary title.
Although James has an older sister, Lady Louise Windsor, the dukedom and earldom titles pass down the male line meaning Louise is not eligible to receive any of her father's titles.
The dukedom of Edinburgh has traditionally been hereditary, but will not pass onto James when Edward dies.
It is thought it will be later used for one of the Waleses' children, most likely Prince Louis.
Princess Charlotte, as the daughter of a future king, is expected one day to be known as the Princess Royal, while future monarch Prince George will be expected to be the Prince of Wales.