A baby allegedly murdered by nurse Lucy Letby was injected with air, a court heard.
The infant was said to have been attacked by the defendant during her day shift at the Countess of Chester Hospital's neo-natal unit in June 2016.
Giving evidence on Wednesday, expert witness Dr Dewi Evans told Manchester Crown Court he believed Child O was the victim of an "air embolus" – in which gas bubbles block blood supply.
The retired consultant paediatrician said a "small discoloured purpuric rash" had been noted on the youngster's chest during his rapid deterioration on the afternoon of June 23.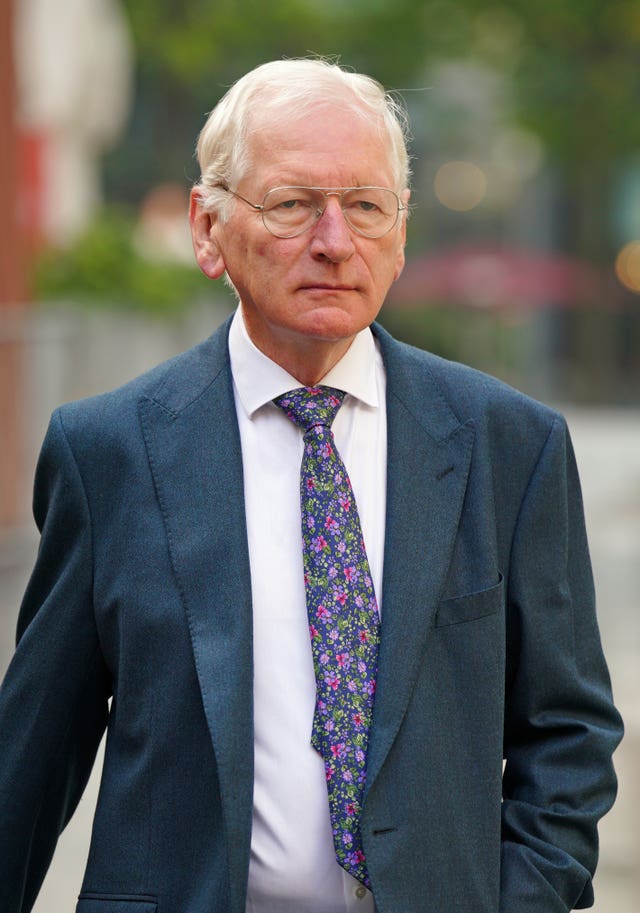 "My opinion was that (Child O's) terminal collapse was him being the victim of an air embolus.
"I couldn't find any evidence where this could have occurred accidentally."
Dr Evans said it "repeated the pattern" seen in the case of Child B, a twin girl, who also had a noticeable rash during her collapse – which she survived.
Jurors were told Dr Evans had concluded in an earlier report, in June 2018, that the cause for Child O's collapse was trauma to the liver.
A haematoma – bleeding – had been found in the liver during a post-mortem examination.
Dr Evans said: "If there was a purpuric rash – little blood spots under the skin – there had to be a cause. It was indicative of direct trauma."
He later learned from the police that the doctor who observed the rash had further explained it disappeared a short time after.
Dr Evans said: "This made a big difference to the interpretation of the rash. If it's a purpuric rash it will last quite some time – days, hours."
Ben Myers KC, defending, said to the expert: "What you do in the course of these reports is to chop and change things… and seek to endeavour to work in details, as you go along, to come up with a mechanism to support these allegations."
Dr Evans replied: "That's incorrect. I apply my clinical experience to the evidence in front of me."
Mr Myers said: "You realised it was impossible to suggest it was a bruise over a site of trauma. At which point you automatically switch to air embolus, didn't you?"
Dr Evans said: "It was far more consistent with this baby collapsing and dying from the effect of air embolus."
The witness told Mr Myers he believed there were three separate events – the final collapse and two earlier incidents which "compromised" Child O.
Dr Evans said that inflicted trauma to the liver took place at some point and an amount of air was put down the infant's nasogastric tube which caused vomiting and swelling to his stomach.
Mr Myers said: "I suggest that vigorous chest compressions can cause or are capable of causing internal injuries to the liver."
Dr Evans replied: "I have never seen it."
Fellow expert witness, neonatologist Dr Sandie Bohin, said she too had never seen liver damage from CPR.
She told the court she concluded that injections of air "with no innocent cause" were responsible for Child O's "unexpected" deterioration.
Dr Bohin said the small discoloured mark observed on Child O's right chest wall was more probably due to an injection of air rather than liver trauma.
Letby is also accused of murdering Child O's newborn brother, Child P, on the following day.
The surviving triplet was later discharged from another hospital after their parents "begged" a doctor to remove him from the Countess of Chester.
Letby, originally from Hereford, denies the murders of seven babies and the attempted murders of 10 others between June 2015 and June 2016.
The trial continues on Thursday.