Metropolitan Police Commissioner Sir Mark Rowley and Baroness Louise Casey will be scrutinised by MPs and City Hall on Wednesday as the fallout continues from her damning report into the force.
A review commissioned in the wake of Sarah Everard's murder and published on Tuesday found that Britain's biggest police force is institutionally racist, misogynist and homophobic – and there may be more officers like killer Wayne Couzens and serial rapist David Carrick.
Sir Mark will appear before the London Assembly Police and Crime Committee on Wednesday along with Baroness Casey, who is also due to appear before the Home Affairs Committee on policing priorities on the same day, to discuss the review.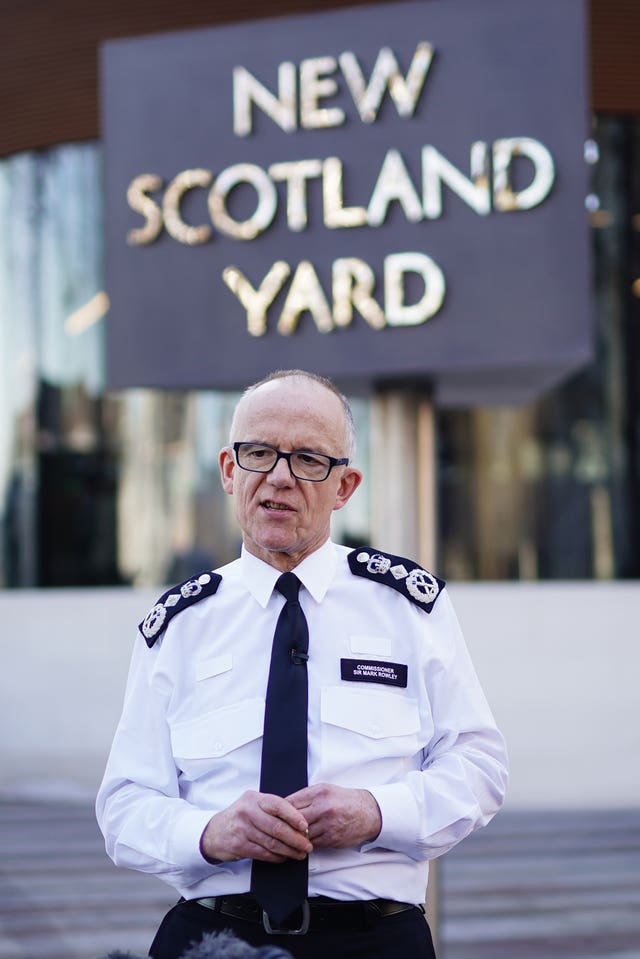 London Assembly Labour's Policing and Crime spokesperson, Unmesh Desai, said ahead of the meeting: "Londoners need action, and transparency, from the Commissioner. It's imperative Sir Mark not only talks reform, but also enacts reform."
The Casey report found the Met Police has failed to protect the public from officers who abuse women, organisational changes have put women and children at greater risk and female officers and staff routinely experience sexism.
There are racist officers and staff and a "deep-seated homophobia" exists in the organisation, it also concluded.
Bereaved families let down by the Met Police have made powerful calls for change after the savagely critical review.
Baroness Doreen Lawrence, whose son Stephen was murdered by racists in 1993, said the force is "rotten to the core".
The lawyer who represents the family of Chris Kaba, who was shot dead by police, said the Casey review reflects the experiences of many relatives, who "often have to fight tooth and nail" to get information.
The report called for a "complete overhaul" of the Met and a "new approach to restore public trust and confidence".
The review made 16 recommendations and said the changes need to be made by the Met, the Mayor's Office for Policing and Crime and the Home Office to "create a radically improved new London Metropolitan Police Service".
The reforms are of a "significant scale" and "on a par" with the "transformation of the Royal Ulster Constabulary to the Police Service of Northern Ireland" at the end of the last century.
If the force does not reform, it could face being broken up in future, Baroness Casey said.