Members of a gang ride-out team are facing life behind bars for a shooting which left one man dead and two passers-by injured.
Sharmake Mohamud, 22, was fatally shot while walking along Green Lanes in Haringey, north London, on the evening of September 21 2021.
He had suffered eight gunshot wounds to the chest, arms and bicep from up to four bullets and was pronounced dead at the scene.
The driver of a passing moped, Newton Junior, 40, and pedestrian Arber Dervishi, 26, were hit by bullets but survived.
Mr Junior was shot once in the buttock while Mr Dervishi suffered three gunshot wounds to his legs.
The Old Bailey was told Mr Mohamud was associated with a Turnpike Lane gang and had been the intended target of the carefully planned shooting.
The gunman, Ali Ceesay, 29, admitted murder and two counts of wounding with intent after giving evidence in his Old Bailey trial.
A jury deliberated for more than 54 hours to convict co-defendants Mehdi Younis, 22, from Enfield, Abdul Mohamed, 25, from Enfield, and two 17-year-olds who cannot be identified for legal reasons.
The court had heard how Ceesay had launched the gun attack after he and another man got out of a dark-coloured Jaguar which was stolen and had false registration plates.
Firearms casings recovered from the scene indicated Ceesay had been armed with a Tokarev-pattern self-loading pistol.
Anthony Orchard KC had told jurors: "Police investigations quickly revealed evidence that the shooting was a planned attack."
The occupants of the Jaguar had included Ceesay, two 17-year-old youths, and Mohamed, jurors heard.
Younes was said to have acted as "quartermaster" by providing "key backup" to the attacking group.
CCTV footage captured the attackers embracing in apparent celebration afterwards, jurors were told.
The ride-out vehicle was later abandoned and set on fire in a failed bid to destroy evidence.
A latex glove and disposable paper face mask recovered from near the car had Ceesay's DNA on them.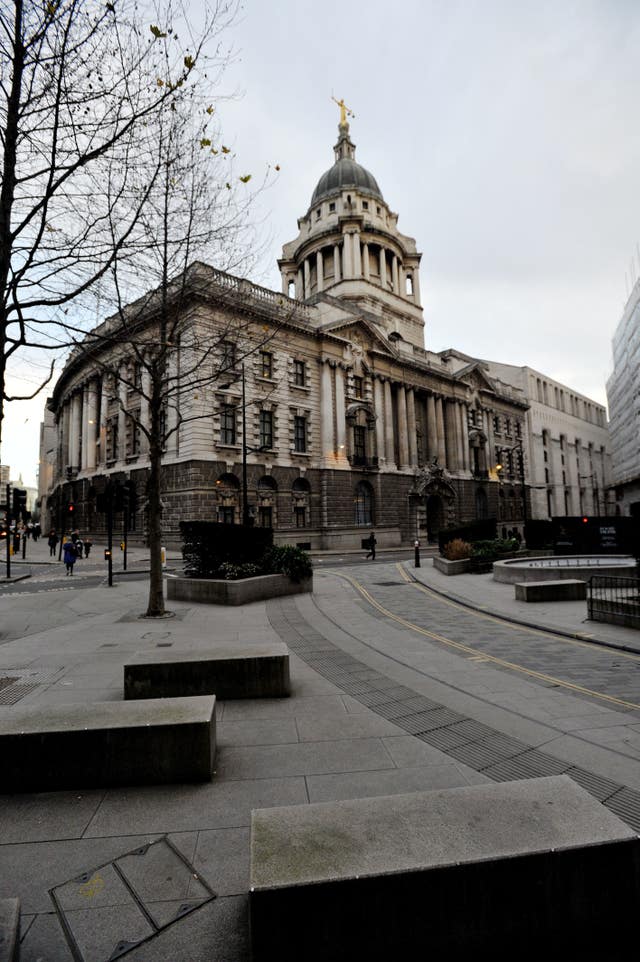 A machete sheath was also retrieved from the footwell of the vehicle, the court heard.
After the shooting, Ceesay had fled to The Gambia and was arrested upon his return to the UK on October 27 2021.
On being charged with murder, he told officers "no problem".
The 29-year-old, who was said to have a wife and child in The Gambia, admitted his crimes on February 21, after giving evidence in his trial.
He told jurors there had been disquiet in the lead-up to the shooting.
He launched a pre-emptive strike on receiving information that someone from the Turnpike Lane gang was preparing a ride-out against him, the defendant said.
Asked under cross-examination where the gun was, Ceesay said: "If they give me the money back I will give it to Sharmake's family or a charity for him."
He told jurors the gun cost him £6,000 which he paid for from drug dealing.
Other defendants claimed they thought they were going out to steal cars.
One of the 17-year-olds admitted being involved in taking 40 vehicles, sometimes by grabbing keys from the driver on the street or car-jacking.
He told jurors: "We were young. We don't steal high-end cars because you will get pulled over. We stole mid-range cars."
The court was told the youth had convictions for having a knife in school at the age of 14 and aggravated vehicle taking when he was 15.
Judge Simon Mayo KC adjourned sentencing the defendants until a date to be fixed.
A sixth defendant, Rasit Musa, 25, from north London, was cleared of wrongdoing.
The jury was discharged on Tuesday after failing to reach a verdict in relation to another 17-year-old youth.