A baby gecko has been found by holidaymakers in West Yorkshire after it had travelled 5,000 miles from Zanzibar hidden in their suitcase.
The tiny lizard, roughly the same size as a British pound coin, was found by a couple four days after they arrived back home in Blackwell Crescent, Wakefield.
They had begun unpacking on Thursday March 23 when they returned from their holiday to the African island, but uncovered the gecko hidden in a suitcase only three days later.
They put the reptile in a plastic container and called the RSPCA, who then took it to be looked after at Reptilia Exotic Animal Rescue in Ossett.
Animal rescue officer David Holgate, who picked up the lucky lizard, said: "It is a big surprise that the gecko survived such a long haul journey in a suitcase – then to stay there for another four days before being spotted is pretty amazing."
He added: "We'd like to thank the couple for contacting us and the animal rescue centre who helped us with this little lizard."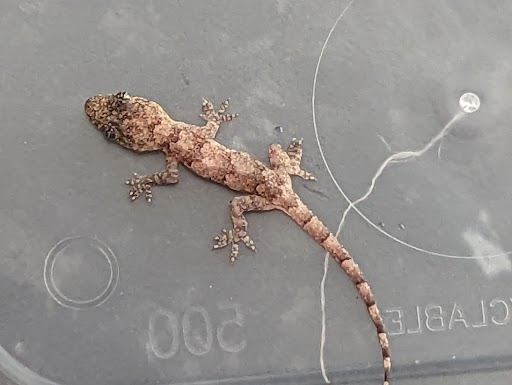 "We have a few of them with us at the moment that have come from various continents. They seem to adapt very well to captivity and are seen to thrive in bioactive settings.
"Once this one has settled in it will be ready to be rehomed once the quarantine period has passed."
Stowaways from abroad such as geckos may have specific needs to survive UK temperatures, including controlled temperature, lighting and humidity, due to the contrast with their normal climate.
It is an offence under the Wildlife and Countryside Act 1981 to release such animals or allow them to escape into the wild.
Specialist keepers, zoos or wildlife parks who have the necessary knowledge and facilities to care for them properly provide them with new homes instead.
The RSPCA said holidaymakers should always give their cases an extra thorough check before heading home, and that any animals should be treated with caution until identified accurately.
Geckos, found on all continents except for Antarctica, have an average life span of five years in the wild and are mostly nocturnal, according to National Geographic.