A grandmother has won a Porsche worth £100,000, but has decided to stick with her Vauxhall Corsa.
Joanne McGuigan, from Fife in Scotland, won the Porsche 911 Carrera 4 Coupe in the Omaze Million Pound House Draw, which is raising money for Marie Curie.
The 49-year-old and her husband plan to sell the sports car to pay off their mortgage and treat their six children and four grandchildren.
Mrs McGuigan said she does not want to part with her beloved Corsa, which has 44,000 miles on the clock and is worth about £10,000.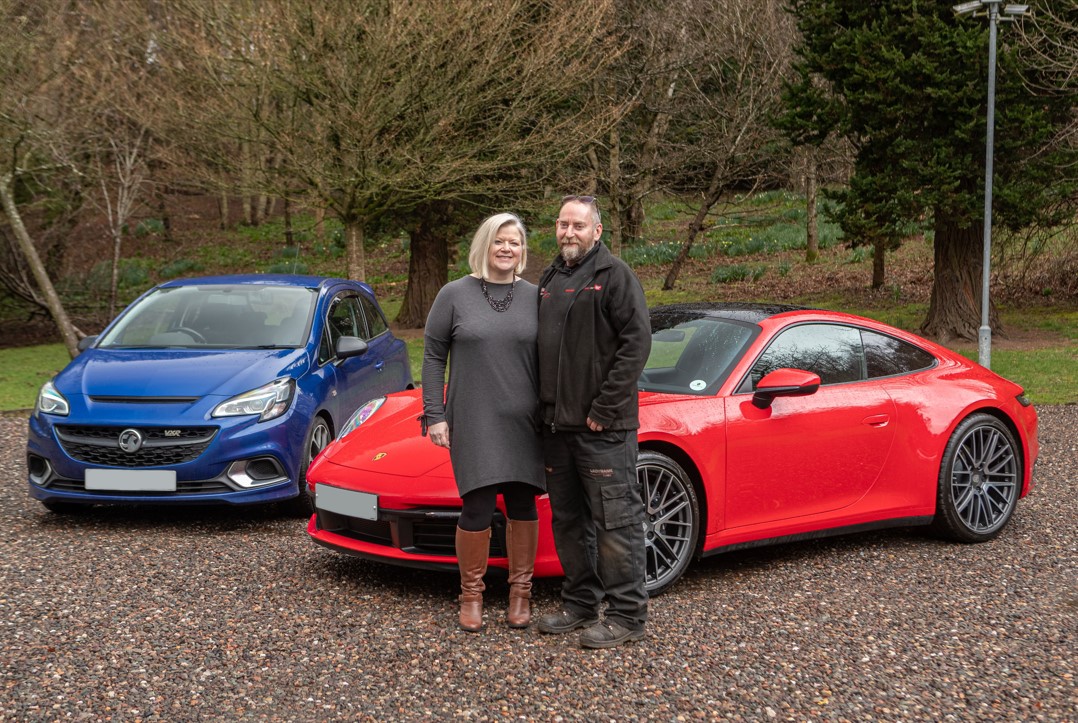 "I'd just come in from work and saw an email from Omaze saying I'd won something," she said.
"I thought it sounded too good to be true so didn't even mention it to my husband when he came home.
"Later that night I decided to check it again and was flabbergasted to find that my entry code did indeed match – and I'd genuinely won a Porsche!
"My husband was still dubious though and told me not to get my hopes up, but now the car is actually here I think he's finally convinced!
"It's the first time I've ever been inside a Porsche and the car is absolutely stunning – after going for a spin I can safely say it's definitely quicker than my Vauxhall!
"As much as my husband would love to keep it, the money we'll get from selling it is life-changing – so we're going to sell it and use the money to pay off our mortgage and treat our children and grandchildren."