A number of issues have led to the growing rift between the Duke of Sussex, other members of the royal family, and the institution of the monarchy.
From being forced to give up Frogmore Cottage, his UK home, to claims of racism made against an unnamed member of the monarchy, Harry and Meghan have aired a number of grievances that have led to them becoming estranged from the royal family.
– Troubled family relationships
Revelations about the state of Harry's relationship with members of the royal family have been aired in a series of interviews, either broadcast or in his memoir Spare.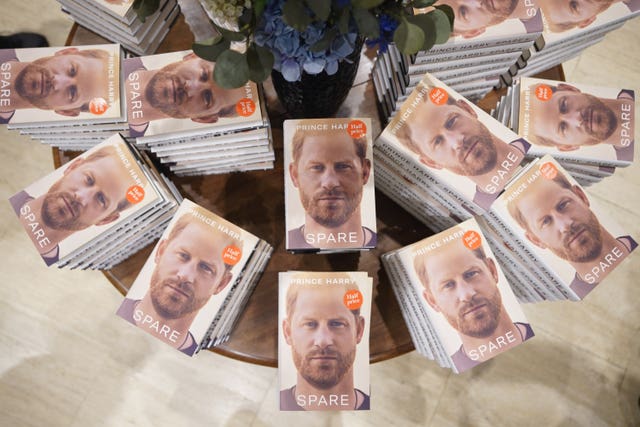 Reports of a fractious friendship between Meghan and Kate were confirmed in Spare, with Harry recounting how the princess, pregnant at the time with Prince Louis, said she was owed an apology from his wife who had previously commented Kate was suffering from "baby brain" due to her "hormones".
Harry attacked the reputation of the Queen Consort, saying her willingness to forge relationships with the British press made her "dangerous" and criticised her attempts to rehabilitate her "image" at his cost, during a series of interviews to promote his book.
Harry, in his interview with Oprah Winfrey, said Charles stopped taking his calls when he was trying to discuss stepping down as a working royal in 2019.
"My father and my brother, they are trapped. They don't get to leave. And I have huge compassion for that." Harry told Winfrey.
Harry's most damning claim in recent years is that a member of his family – not the late Queen or Duke of Edinburgh – made a racist comment about his son.
The unnamed royal was worried how dark the skin tone of Archie might be before he was born.
– Money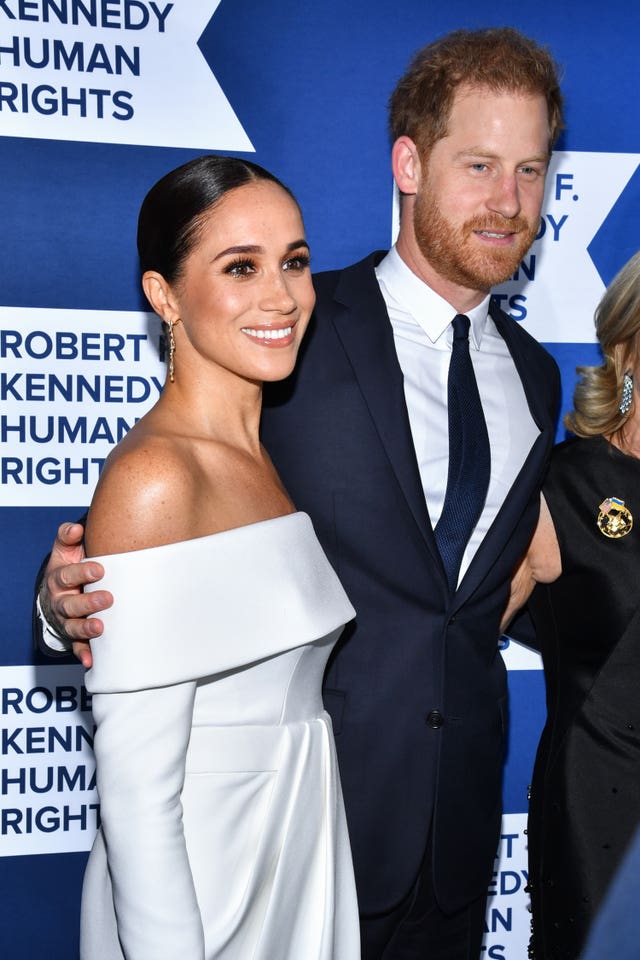 In a statement that announced their intentions, the couple said they would give up frontline roles in the monarchy and "work to become financially independent".
The Duke and Duchess of Edinburgh faced similar issues and attempted to run their own separate businesses, but ended up giving up their firms and becoming full time royals.
Harry and Meghan went on to sign lucrative deals with Netflix and Spotify, rumoured to be worth more than £100 million, which has enabled them to pay for their security and maintain their new lifestyle in America.
– Security
Harry revealed in the couple's Netflix documentary series how he "never" thought the British authorities would remove his family's security after they stepped down as working royals.
The duke said with a documented hate campaign against them and suspect packages being sent to palaces, he did not believe they would lose the police protection that had kept them safe.
After they temporarily moved to Canada in 2020, they soon found their accommodation on Vancouver Island "completely surrounded" by the press.
Harry said: "M asked me: 'Would they remove our security?' I said: 'They'll never do that.' Meghan's background, her heritage, the world documented hate campaigns against us, suspicious packages being sent to the palaces, specifically with her name on or my name on.
"She said: 'Do you think they'll ever do that.' I said: 'No they'll never do that.' And they did it."
There are also issues with the Sussexes' security in the UK which has seen the duke take legal action against the Home Office over security arrangements when he is in Britain.
– Press
From the early days of Harry and Meghan's relationship becoming public, the duke appeared on a collision course with the press.
Things came to a head at the end of the couple's tour to South Africa in October 2019, when Harry launched an unprecedented attack against the British tabloid press for a "ruthless campaign" against his wife.
In a highly personal and scathing statement, Harry said some newspapers had "vilified her almost daily for the past nine months" and claimed they had published "lie after lie" at Meghan's expense simply because she was out of public view on maternity leave.
Referencing his mother Diana, Princess of Wales – who was a tabloid newspaper staple and died in a Paris car crash while being pursued by the paparazzi, the duke said: "I lost my mother and now I watch my wife falling victim to the same powerful forces."
The couple have gone on to launch a number of legal actions against various newspaper publishers.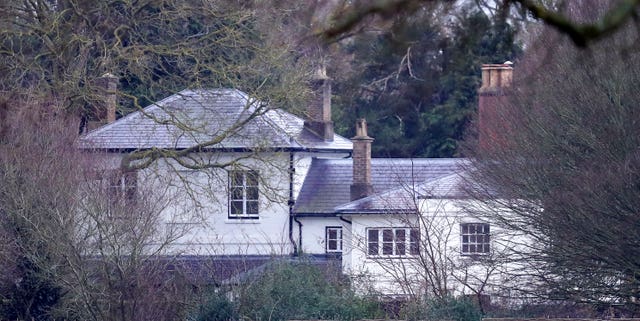 The duke and duchess reimbursed the taxpayer after £2.4 million of public money was spent refurbishing their Frogmore cottage home, but earlier this year it emerged a request had been made for them to "vacate" the property.
Reports have claimed the move was sanctioned by the King and it has removed their remaining foothold in the UK and further weakened ties with the royal family.